PTSD after a Car Crash in Florida
The likelihood of PTSD after a car crash in Florida depends on one's individual experience. It is not uncommon, though. Are you having trouble sleeping? Do you have anxiety each time you try to start your car? It may be that you have PTSD due to a recent car accident. Did you know that many victims of car accidents have PTSD and other trauma-based injuries? It can be easy to overlook.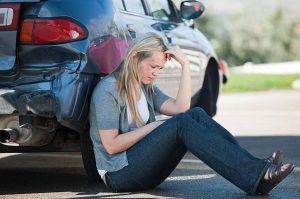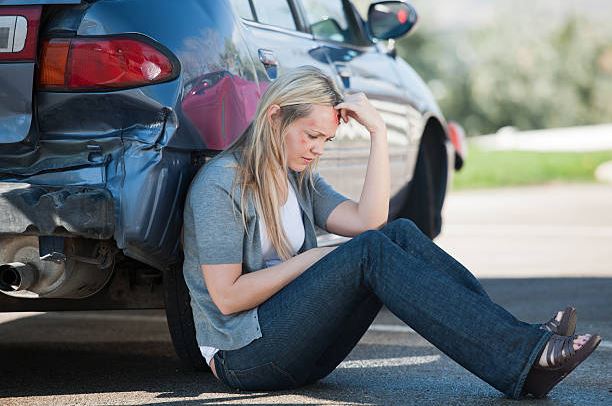 Psychological injuries can be just as challenging to overcome as a broken arm. Take a deep breath. You are not alone. Many people experience similar symptoms after a traumatic event.
PTSD Happens After Car Crashes

PTSD and other emotional and mental stress are common after an accident. It is often overlooked because our attention is focused on physical injuries, but these injuries can be just as life-changing. You don't have to allow these stressful conditions to take over your life, and you can be compensated for your pain and suffering. There is a path to tomorrow.
Is There a Link Between Car Crashes and PTSD?
We all know that there was an immediate shock at the time of the accident. The impact is sudden. No matter how brief the impact and even minor the physical injuries, the mental trauma is real. How an automobile accident impacts one person doesn't mean that it will affect another in the same way. You don't have to be brave.
Car crashes are found to be one of the single leading causes of PTSD in the general population. The Association for the Advancement of Automotive Medicine shared a survey of crash victims where a large group of crash victims of moderately and severely injured patients were screened, and the results demonstrated over 27.5% positive for PTSD six months after the accident.
Types of Trauma-Induced Injuries from Car Crashes
A severe car accident can involve injuries, pain, jarring impact, and witnessing possible death. However, trauma-induced injuries are far more common than many realize. Five types of trauma-induced injuries are often seen in accident victims. This is not an all-inclusive list. You may have some signs and symptoms you have experienced.
PTSD
Research points to a direct connection between car crashes and PTSD. It is a direct result of experiencing or witnessing a traumatic event. Survivors can be left suffering extreme emotion, intense fear, panic, helplessness, and difficulty sleeping.
Mental Distress
Unfortunately, because of societal stigmas associated with psychiatric illness, psychological injuries from car accidents often go undiagnosed and untreated. Just as car accidents can directly cause PTSD, a mental health condition, it can also lead to other mental health conditions. Victims can often experience hopelessness and depression. Getting medical attention can be a lifesaver.
TBI
Traumatic brain injuries, medically known as TBI, is a type of brain injury that disrupts a person's normal brain function. Car accidents are a leading cause of hospitalizations for TBI. These injuries can often be challenging to diagnose, but tests can help identify a TBI, like MRIs or CT scans, per Mayo Clinic. Other methods for diagnosis are available, too, that demonstrate pronounced emotional functioning changes, which indicate frontal lobe damage.
Emotional Distress
Emotional pain can be just as debilitating as many physical injuries. However, extreme grief, or even fear, can be overcome if correctly diagnosed and treated. If you have been feeling any emotional changes after an accident, find a therapist to get an evaluation.
Adjustment Disorder
Adjustment disorder is often a temporary mental health condition. It can occur after an accident. Victims often suffer severe stress and anxiety as they learn to cope with their injuries and adjust to living with long-term adjustment to their lives post-crash.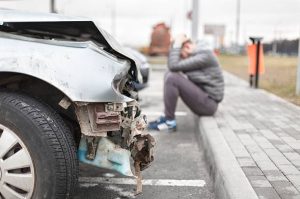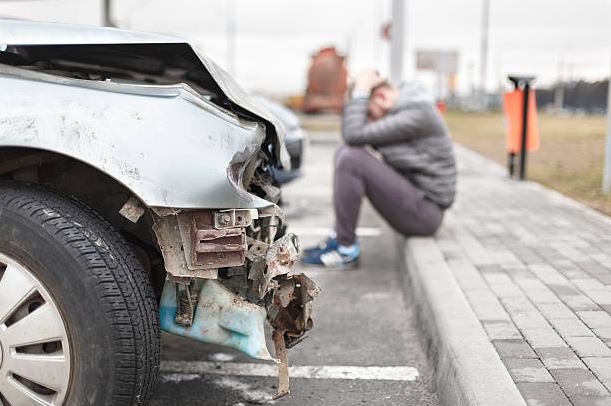 You should seek medical help for any mental or emotional symptoms you may be having after an accident. There can be actual physical brain trauma causing your symptoms, and it is better to get evaluated than to succumb to societal stigmas.
If you find out that you have PTSD or other trauma-induced health crises, you can start on a path to treatment. Getting treatment will mean that you will be on your way to getting your life back. Don't suffer in silence when many options are available to you.
South Florida Crash Victims Can Find Support with Our Firm
It can be difficult if you find yourself in the middle of trying to work through these types of injuries after a car accident. You could be dealing with anxiety, emotional confusion, and the additional distress of lost wages, medical bills, and property damage. It is a lot to handle at once.
At the Law Offices of Wolf & Pravato, we understand what you're going through and sympathize with you. Our team takes injury cases on a contingency basis, so there are no upfront fees. We will do everything we can to help you get your life back. Call our car accident lawyer in Fort Lauderdale today at (954) 633-8270 and let us get you on the path to recovery. We're here to help.