What Distinguishes an Accident from a Crash?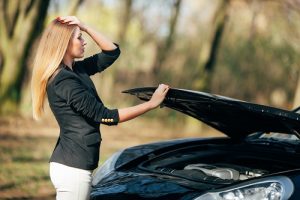 The difference between a crash and an accident is debatable. Most people use the two terms interchangeably; however, some people may consider a "crash" a result of the negligence of one or more parties involved in a motor vehicle collision. An "accident" can imply that there was no one at fault and the collision was unavoidable.
To be on the safe side, you can refer to your collision as a "crash" when speaking to insurers or representatives of another party. You could hire a  miami car accident lawyer to handle these communications for you and seek fair compensation.
What the Term "Accident" May Imply
When people choose to differentiate between the term "crash" and "accident," they may decide that an accident is an unpreventable occurrence that causes a motor vehicle collision. Some examples of unavoidable collisions include those that are caused by:
Adverse weather conditions
Hazardous roads
Defective auto parts
Examples of Accidents
It's important to note that some of these instances may not be completely unavoidable. For example, local government entities are responsible for keeping roads safe and hazard-free. Such an entity may bear liability if its failure to maintain the road leads to a car collision.
On the other hand, some road hazards happen instantly, leaving no time for a municipality to address them before a collision occurs. For example, if debris falls from a truck and causes a driver to swerve into another vehicle to avoid running over it, the agency that governs the road may not be responsible for damages.
Similarly, suppose lightning strikes a tree branch that falls on a moving vehicle and causes a rear-end collision. In this case, neither driver may have been able to avoid the collision. It can be difficult to determine who, if anyone, bears fault for these kinds of collisions. Insurance companies may go back and forth, denying liability.
What the Term "Crash" May Imply
People who specifically choose to refer to a collision as a "crash" may be implying that some form of negligence occurred. For example, Florida Highway Safety and Motor Vehicles (FLHSMV) calls its collision reporting website the "Florida Crash Portal." Various Florida statutes, such as Florida Statutes § 316.065(1), also use the term "crash" as opposed to "accident."
The idea here is to leave room for people to pursue compensation through the legal process. If a person's collision-related losses exceed the coverage they carry through an insurer and they meet a certain threshold for serious injuries defined in Florida Statutes § 627.737(2), they can file a third-party liability lawsuit to seek compensation.
How HB 837/SB236 Affects Crashes or Accidents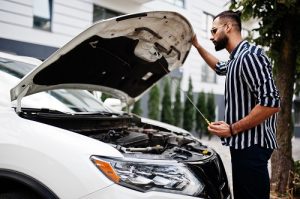 Pursuing compensation through an insurance claim or personal injury lawsuit is complicated mainly due to disputes about fault and liability. What's more, new legislation under HB 837/SB236 changed Florida from a pure comparative negligence standard to a modified comparative negligence standard.
This means that you cannot seek compensation from another party for collision-related losses if you were found to be 51% or more at fault for the collision. Usually, insurance adjusters investigate a collision when you file a claim and make a determination of fault. It can be disheartening to see your claim denied if they find you more at fault for the collision.
How a Lawyer Can Help After a Car Crash or Car Accident
You have the right to hire a fort lauderdale car accident  lawyer who can conduct their own investigation and challenge the insurance adjuster's determination of fault. They may be able to gather evidence that shows you were less at fault than the insurer says you are.
A few ways they can investigate the cause of a car crash or car accident include:
Examining photos of the scene and the damaged vehicles
Hiring accident reconstructionists to determine the cause and contributing factors
Interviewing witnesses
Obtaining traffic camera footage or surveillance videos
Once our  fort myers car accident attorneys have gathered all the available evidence, we can get to work building your case. We can negotiate with insurers, handle all the paperwork associated with your claim or lawsuit, and represent you in a trial if needed.
We are dedicated to serving victims of motor vehicle collisions, and we provide client-focused legal care.
We Can Explain the Difference Between a Car Crash and a Car Accident and Help You Seek Compensation
If you are confused about the difference between a crash and an accident, we can explain it further during a free consultation. When you call, we will also tell you about how one of our car accident attorneys can help you pursue recovery for your losses.
The Law Offices of Wolf & Pravato get can get started on your contact us (954) 633-8270 to start a case today. We work on a contingency fee basis, so you do not have to worry about any upfront or out-of-pocket costs to begin your case.