Truck Accidents with Unsecured Loading
Many injury cases involve truck accidents with unsecured loading occurring on highways across the United States. Several industries use large trucks to haul equipment and trailers. When towing trailers, these companies load them with heavy cargo. If these trucks are involved in an accident, this unsecured cargo can spill out onto the roads, causing serious injuries or death. 
These trailers are filled with hazardous materials, heavy-duty farming equipment, and more. Sometimes these shipments are not properly secured. This article will outline some of the most common causes of unsecured loading truck accidents, who may be liable, and more. 
How Unsecured Truck Load Accidents Occur

To protect other travelers, the Federal Motor Carrier Safety Administration (FMCSA) has laws in place dictating how companies must secure their cargo. Unfortunately, not everyone follows these rules. Corners are cut in favor of saving time or money, but drivers and passengers pay the price of their negligence. If the companies and drivers fail to follow these rules and injure you or your loved ones in an accident, you may be eligible for financial compensation. 
Some of the common causes of unsecured loading accidents are: 
Ignoring Proper Tie-Down Protocols
In order to keep cargo from falling out of the truck, items must be secured using specific techniques and equipment. The risk of injuries occurs when tie-downs are worn, broken, or insufficient for the stresses the cargo requires. Other tie-down issues occur when the wrong kind of securement equipment is used. 
Sadly, some truck drivers don't use tie-downs to secure their loads. These shortcuts make unsecured load truck accidents even more likely. 
Overloading Trucks
To save money, some companies overload their trucks. By putting too much cargo onto their trailers, even the right kind of tie-downs may be insufficient to keep loads secured. Overloaded trucks are also more likely to suffer blowouts, adding another dangerous element to an already risky situation. 
Why Are Trucks Loaded or Secured Improperly?
Unsecured loading truck accidents don't happen by themselves. These are predictable because a person or business entity took action to cause the truck's cargo to become a public safety hazard. Below are likely causes leading to improper cargo loading. 
Truck Driver Error
Some truck drivers are inexperienced or untrained. These drivers may not know how to properly secure their cargo. But cargo must also be properly balanced. If the weight distribution is off, even properly secured cargo could spill. Without the right training, drivers may not understand this and place themselves and other drivers at risk. 
But even experienced truck drivers can cut corners. They may not bother to inspect their cargo before they embark on their delivery. Drivers are also expected to inspect their cargo when they stop to refuel, rest, or eat. The normal motion and strain pout on the tie-downs could come loose and cause an accident. Without periodic checks, cargo can come loose even if someone inspected it right after loading it.
Companies Cut Corners
Sometimes truck drivers are pressured into risky habits. Their bosses at the shipment companies may pressure them to find ways to save time. Faster deliveries mean faster profits. By pressuring their drivers to work more hours in a day, ignore securement laws, or skip inspections, the companies are placing their drivers and the public at risk.
Why Unsecured Cargo Is Dangerous
Several dangers are present when cargo is unsecured. As the truck barrels down a highway, the cargo may shift, throwing off the truck's balance. This may cause the truck to swerve wildly and cross adjacent lanes without warning. In extreme cases, unsecured cargo can cause trucks to tip over. Jackknifing, when the truck and trailer fold together like a folding knife, is also a common hazard. 
The other obvious danger is when unsecured cargo falls off the truck. Other drivers could be struck, injured, or killed in an instant. If cargo falls onto the highway, other drivers may be forced to swerve to avoid it, forcing them to collide with other vehicles. 
Finally, some truck cargo is harmful to the environment. Spilled chemicals and other hazardous materials could leak onto the ground, damaging the environment.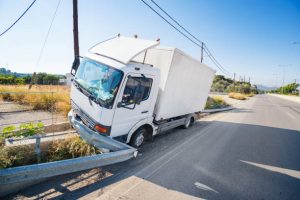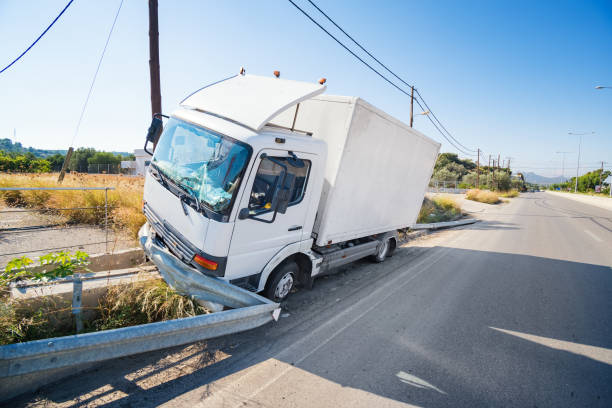 Determining Who Is at Fault in Unsecured Loading Truck Accidents
To prove who was at fault in a cargo trucking accident, you need proof. Just saying a cargo spill caused your accident will not be enough. An attorney who handles unsecured load truck accident cases may be able to help you. Your Fort Lauderdale truck accident lawyer can conduct a thorough investigation of your accident to determine who is liable for the accident.
By interviewing witnesses, securing traffic cam or dashcam footage, and working with accident reconstruction experts, the law firm can work to build a foundation for your claim against the truck driver or company. 
Call an Unsecured Loading Truck Accidents Law Firm Today
If you were injured because of the negligence of a truck driver or company, contact our personal injury lawyer Fort Lauderdale at the Law Offices of Wolf & Pravato. We want to learn more about your accident and the circumstances surrounding it and see how we can help. We will review the factors in your accident that led to an unsecured load causing the truck accident and outline your legal options and next steps. Call (954) 633-8270 today for your free, no-obligation case evaluation.