The Importance of Car Accident Lawyers: Advocates for Road Safety and Justice
Car accident lawyers play a vital role in helping a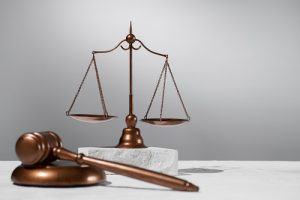 ccident survivors and injury victims exercise their rights. Not only do they advocate for justice and fair compensation on their client's behalf, but they also promote road safety by holding reckless drivers accountable. Without Fort Lauderdale car accident lawyers, seeking closure would be much harder for crash victims.
Below is a general overview of how a Florida car accident lawyer can help after a devastating accident. For specific information about your accident claim or lawsuit, you can consult with a Fort Lauderdale personal injury lawyer firm in your area.
Protecting Survivors' Legal Rights After a Car Crash
After someone else hits your vehicle, you have certain rights under the law. For example, you can ask the other driver for insurance coverage information. You also could pursue the insurance claims process or file a lawsuit against them to cover the harm from the collision.
Unfortunately, because collisions are confusing and traumatic, some survivors may be too upset or in too much pain to take full advantage of these rights. That is where personal injury law firms come in.
Seeking Justice for Car Accident Victims
You deserve the opportunity to hold the at-fault party responsible for their negligence, either on your behalf or on behalf of a deceased loved one lost to wrongful death who can no longer speak for themselves. Personal injury attorneys facilitate this process by:
Finding the party or parties who caused your accident
Collecting sufficient evidence to prove the liable party's negligence
Speaking to all involved parties and telling you what they have to say
Educating you about car accident laws in your state
Fighting to ensure the liable party faces consequences for their actions
Leading settlement negotiations for their clients' recovery
Demonstrating to other roadway users that there are consequences for careless behavior
Protecting Your Rights From Auto Insurance Companies
Unlike road safety advocates, insurance providers are more concerned with protecting their profits than ensuring you and your family recover the compensation you deserve. You can let your attorney handle all communications with them to prevent the insurer from:
Undervaluing your case
Pressuring you into accepting the settlement they want to pay
Convincing you that you do not need a lawyer
Falsely accusing you of causing the accident yourself
Just Financial Compensation for Car Accidents Is Vital
You have the right to sue whoever caused your motor vehicle accident, whether they are:
A driver
A trucking company
A manufacturer
Someone else
Accident injury claims could secure the money your family needs to move forward, but how can you be sure you ask for a fair amount? Your personal injury lawyer can:
Fight to make the at-fault party pay for everything you have lost so you do not have to foot the bill from the auto accident alone
Assess how much you need to cover financial losses, such as your medical bills, property damage, and lost wages
Calculate a fair amount to cover the physical and emotional harm from the crash, including emotional distress, loss of companionship, impaired quality of life, and disability
Give you a chance to rebuild your life without having to worry about how you will support your dependents
Car Accident Lawyers Care About Road Safety
In addition to advocating for car accident clients by seeking justice through traffic accident litigation, some fort Myers car accident lawyers take a more active and vital role in supporting road safety legislation. They may express public support for bills that aim to:
Improve local roads
Hold trucking companies and auto part manufacturers to higher standards
Make certain safety features mandatory in all vehicles
In supporting such laws, law firms seek to reduce accidents and give their clients stronger grounds to file suits against negligent parties.
Finding Legal Representation After a Car Accident
Second only to seeking medical care, consulting with a law firm is one of the most important things you can do for yourself following a collision. This is true even if:
The accident was not your fault.
You are unsure if you want to take legal action against the negligent party.
You do not know who the at-fault party is or if there is such a party.
Time Is of the Essence in Car Accident Cases
Compensation for car accident victims is only available until your state's statute of limitations runs out. In Florida, for example, this time limit is two years, per Florida Statutes § 95.11(4)(a). This is why consulting a car accident attorney is such an urgent matter.
You may ultimately decide not to take legal action. However, you do not want to deprive yourself of deciding by waiting too long. If you allow the statute of limitations deadline to run out on your chance for justice, the law will choose for you.
Our Car Accident Lawyers Will Advocate for You – Call Us Today for Legal Representation
Call the Law Offices of Wolf & Pravato today to learn more about the vital role our Miami car accident lawyers play in advocating for justice and road safety.
You can reach us at (954) 633-8270 to discuss your legal rights after a crash and how traffic accident litigation could affect your legal matter. Our team will treat you how we would want our families to be treated and be there for you throughout the entire process.