Steps to Take If You Are Injured in a Car Accident Involving a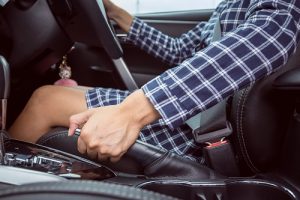 Rental Car
If you or a loved one was injured in a rental car accident, you may qualify to file a personal injury claim and pursue compensation for your damages. Whether you were inside the rental car or hit by one, you can take proactive steps to ensure you have the information you need to support your claims about how the accident occurred.
This article will go over steps to take if you suffered injuries in a fort myers car accident lawyer involving a rental car so that you can begin building a legal case with relevant information.
Step 1: Seek Medical Attention If Your Injuries Need Treatment
Your first priority after any type of accident must always be your and others' physical safety. After the initial shock of the accident, check to see whether you or others need medical treatment if you are able to do so. Call 911 if necessary.
Even if you seem "fine" after an accident, it is a generally good rule of thumb to see your primary care physician for an exam to make sure you do not have any underlying injuries, such as internal bleeding or a strained muscle. Going to the doctor can also begin a paper trail for your accident, as you will have documented proof that your injuries required medical treatment and that you sought treatment within a reasonable time frame of the accident.
Step 2: Report the Car Accident to Law Enforcement and the Rental Car Company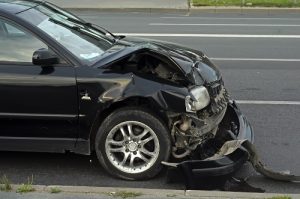 Most states require parties involved in a vehicle accident to report the event to law enforcement if injury, wrongful death, or extensive property damage occurred. You can report the accident at the scene if you are physically able to do so or after you seek medical treatment for your injuries. Having an official crash report for the accident serves as key evidence since it will contain the following:
The date of the accident
Where the accident took place
Who was involved in the accident
Who was deemed at fault for the accident, according to the reporting officer
Additional notes by the reporting officer, such as the cause of the accident or injuries/damages present at the scene
If you or a loved one was renting a vehicle, you will also need to report the accident to the rental vehicle company. If you purchased insurance through the rental vehicle company, a representative will instruct you on how to file a claim with their insurer. Otherwise, if you were hit by a rental car, you may request the name of the rental vehicle company when reporting your accident to your insurer.
Step 3: Collect Information About the Accident for Evidential Purposes
After an accident, you will also want to collect information to build your case, especially if you are claiming the other driver's negligence caused the collision. States like Florida follow a comparative negligence rule (Florida Statutes § 768.81), so the other driver in your case may attempt to assign partial blame to you to reduce the amount of compensation owed to you.
As such, you'll want to have as much evidence to support your claims, such as:
Driver's licenses of involved parties
Insurance information of involved parties or the rental vehicle company name
Contact information, such as phone numbers and email addresses
Names and contact information of any witnesses nearby willing to testify for your case
Location details of the accident, such as street names or building numbers
Photos and videos of the accident scene
If you cannot get any of the information because you were too injured, that is okay. Your Florida car accident attorney may be able to retrieve this evidence for you.
Step 4: Consider Working with a Car Accident Lawyer to Build Your Case
Over 2 million vehicle accidents resulted in injury in 2021, according to the National Highway Traffic Safety Administration (NHTSA). Yet, many people don't know where to begin to seek compensation for their damages, aside from reporting their accident to their insurer. However, a rental car collision attorney from our team can advocate for the financial awards you need to recover from your damages.
When you hire an attorney to build your case, you can focus on recovering from your injuries instead. Some services they can provide you include:
Calculating the value of your damages
Investigating your rental car accident and gathering evidence for your case
Filling out legal paperwork and submitting your case by Florida's statutory deadline named in Florida Statutes § 95.11 if the collision occurred in this state
Handling communications with relevant parties involved, such as insurers and other attorneys
Counseling you on legal decisions, such as whether you should accept a settlement offer
Your attorney will also represent you in court if you decide to follow through with a lawsuit. Additionally, if you have more questions about your case, you can speak with a member of our team.
Step 5: Call the Law Offices of Wolf & Pravato to Get a Free Case Review
Now that you know the steps to take if you suffer injuries in a car accident involving a rental car, feel free to start your legal journey by hiring a personal injury lawyer today. If you or a loved one was injured in a rental vehicle accident in Florida, our legal team at the Law Offices of Wolf & Pravato wants to represent you.
We offer the first consultation for free to review your case and discuss your options. From there, our lead attorneys will take care of the rest. Our legal team works on a contingency fee basis, so you don't have to worry about attorney's fees unless we win your case—and even then, we factor our fees into your reward so that you never have to pay out of pocket. Start your legal journey today. Call (954) 633-8270 to start a free case review.