Should I Contact the Police After My Auto Accident?
You should call the police to the scene of your car accident so that they can ensure the safety of everyone involved and document evidence. When the police arrive, they may ask you to pull over to the side of the road to prevent additional collisions. They can help you gather the contact and insurance information of the other drivers involved.
Most of the time, they will write an official police report that documents their initial investigation of the accident. They may assign fault to one or both parties involved and issue traffic citations, as well. This can serve as evidence in an insurance claim or personal injury lawsuit. Consider the following benefits of calling the police to your accident scene in more detail below.
The Police Can Write a Report That May Support Your Claim
According to Florida Statutes § 316.065(1), anyone involved in a car accident that results in injuries, fatalities, or property damage of at least $500 must call the police and officially report the accident.
The responding police officer will usually write a crash report, but it's a good idea to make sure they complete this step. You can ask them for a copy of the initial report, but a more detailed one will be available through Florida Highway Safety and Motor Vehicle's (FLHSMV) Crash Portal.
The police report is usually the first piece of evidence your  fort lauderdale car accident lawyer will seek out. Once it is completed, they will review it as part of their own investigation of the accident. It may help them establish the fault of another driver and support your claim for compensation. For example, a typical police report for a car accident may note:
The date, location, and time of the accident
A description of the vehicle involved
The involved parties' contact and insurance information
Contact information of witnesses
Any traffic citations given
A  fort myers car accident attorney will also use other forms of evidence, such as photos of the accident scene and the damage to the vehicles involved.
The Police Can Help You Get Information About the Other Drivers Involved
The immediate aftermath of a miami car accident attorney  can be overwhelming. You may feel shaken up, and interacting with the other drivers involved can be stressful at the time. If you call the police for a car accident, you can usually leave the communication to them. They will speak to the involved parties separately to get their statements of what happened. Then, they will usually collect their contact and insurance information and document it in their police report.
This relieves you of having to interact with the other parties and potentially say something that can be taken out of context or escalate emotions. When you speak with the police, you should also take care not to speculate about who bears the fault for the accident. You may not have all the information a full investigation can uncover, so just stick to the facts.
Call the Police to the Scene Even if You Believe the Accident to Be Minor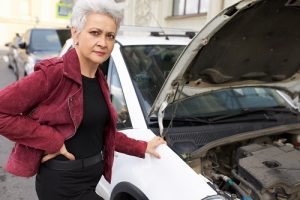 If you were in a car accident you believe to be minor, you may question whether it's worth it to call the police to the scene. It is. Even if no one seems injured and the damage to your vehicle seems minor, you may have suffered serious injuries that have latent symptoms.
For example, Mayo Clinic notes that whiplash, a common injury in seemingly minor car accidents, may not manifest symptoms until days or weeks after the accident. If you do not seek medical attention, you may miss out on treatment that can help you avoid long-term chronic conditions. If you decide not to call the police to the scene of your accident, you may also miss out on vital evidence that can help you seek compensation for your medical bills and other losses. You should never feel pressured by another party to avoid calling the police, either. You have a right to report the accident and protect your right to seek compensation.
The Law Offices of Wolf & Pravato Can Help After You Call the Police to the Scene of Your
After you call the police, you can call the Law Offices of Wolf & Pravato for help seeking compensation. You have the right to hire a car accident attorney to file an insurance claim or a personal injury lawsuit. We can handle the legal process while you heal from your injuries and get on with your life.
We encourage you to get in touch with us today for your free consultation. There is no risk or obligation involved. Remember that Florida Statutes § 95.11 typically only allows two years to file a personal injury lawsuit. We can get started on your case immediately without charging any upfront fees. So contact us (954) 633-8270 to start a free case review.