Keep Your Kids Safe in the Water
Summer is on its way and temperatures are starting to rise quickly. Chances are you're one of the thousands who plan to hang out with your friends and family around the water, be it at the pool, beach, or lake. But the sad reality is that the perfect summer day may turn tragic for families across the country.
Water injuries and deaths are always a major problem and this time of year it only gets worse. Here are the facts regarding drowning deaths and tips on how to keep your family safe in the water this summer and from here on.
Some Frightening Statistics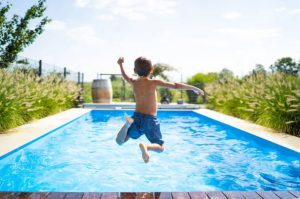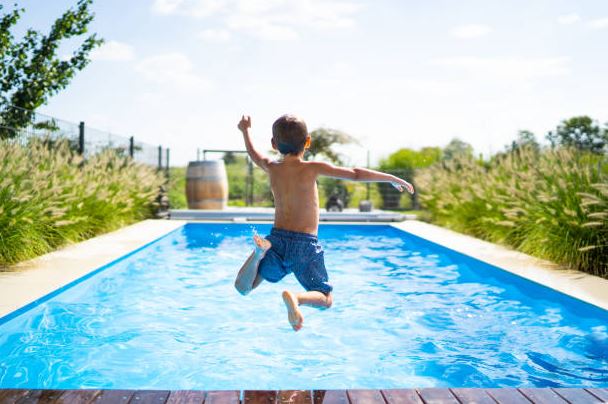 According to the Centers for Disease Control and Prevention, about ten people in the United States drown each day. Of these drowning deaths, approximately 20% are children under the age of 14. But the numbers don't stop there. For every one child who dies from drowning, five more are treated for injuries related to water accidents.
Many non-fatal drowning accidents result in severe brain damage which may require long-term medical treatment. From 2005-2009, there were almost four thousand deaths from accidental drowning with non-boating related deaths outpacing boating accidents almost ten to one. Overall, drowning is the fifth leading cause of accidental death in the U.S.
How to Stay Safe around the Water
There are several basic steps you can take in order to stay safe around the water and, just as importantly, keep your family safe as well. These include:
Educate your family—Take all the steps below and go over these regularly with your family so that you can all stay safe. For children, reiterate these rules and tips several times a season and again at the start of each summer to help remind them of the safety tips. Also, make sure that you sign your family up for swimming classes. Your youngest children need to learn as soon as possible to help them get over the fear of the water. (There are even swim classes for babies.) It also wouldn't be a bad idea to take a refresher course every few years for yourself as many swim classes also teach CPR, a valuable tool if you are planning to swim a lot.
Swim in a safe location—Whenever possible, you should always choose to swim in an area that is overseen by lifeguards. These lifeguards are not only trained at rescuing people who are in distress, but they also know how to administer CPR to help save those who have almost drowned. Public pools and beaches are generally safer than private pools and small lakes because they generally have these lifeguards.   If you do swim in an area without a lifeguard, don't swim alone. If you do so and you get in trouble, there is no one to help you out.
Know the warning signs—Beaches will post flags regarding wind and current conditions that tell you if it is safe to swim. If the flag suggests that you use caution, it might be a good idea to stay out of the water unless you are a really good swimmer. If there is a red flag, meaning no swimming, then stay out. Not only is it dangerous but also it may even be illegal.
Boating Safety—If you're going out on the water, make sure that everyone is wearing a life jacket. They may seem cumbersome or a pain to get hooked up, but they will save your life in the event that you fall overboard. In addition, if you are planning to hit the lake this summer, stay away from the alcohol. A large number of drowning deaths each year can be attributed to alcohol use.
Pool Safety and Liability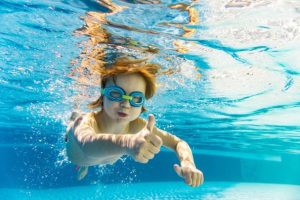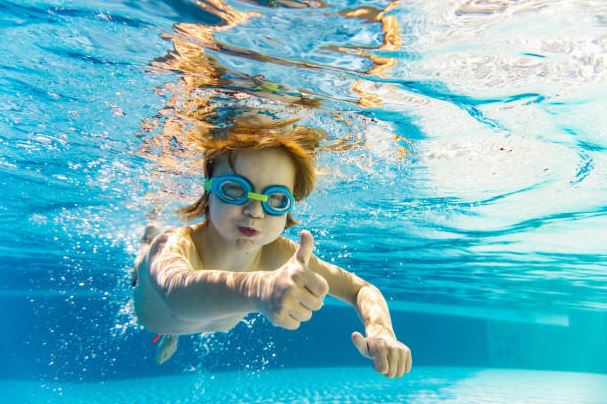 Another issue that you have to consider is how to protect those who might try to gain access to your home pool or spa. Unfortunately, if someone sneaks onto your property and is injured in your pool, then you can be held liable. Therefore, you need to protect yourself and those who might try to use your pool by preventing unsupervised access in the following ways:
Tips For Swimming Pool Safety to Keep in Mind:
Be sure that your pool or spa has a barrier such as a fence that is high enough to deter most people from entering the area;
Install motion sensor alarms around the pool. This will also protect your family if you have children who might try to use the pool without your supervision.
Cut trees and branches down that may let people climb over your fence. In addition, move playground equipment and other outdoor patio furniture that can also help others scale a fence.
Lock up pool toys. A young child may wander out looking for the toys and then fall into the pool.
Remember, it only takes an instant for a young person or untrained swimmer to be pulled under and begin to drown. This is a serious problem that can be easily avoided. However, if you take some early precautions, you can prevent your summer fun from turning into a tragedy. For legal help, contact our Fort Lauderdale swimming pool accident lawyer at the Law Offices of Wolf & Pravato, Call 954-522-5800 for free consultation