Is Hiring a Lawyer for a Minor Car Accident Necessary
They can both be difficult to quantify, but a lawyer has the experience and resources to ensure you go after a fair amount.
Economic Damages Come With Documentation––Like Receipts 
Economic damages cover losses that hold a fixed, tangible value. With that, if you needed medical care and ended up undergoing diagnostic tests, taking prescribed pain medicine, or undergoing physical therapy, you may recoup these costs.
In addition, treatment could have prompted you to call out of work. In that case, you could request the other party to cover your lost income and benefits. Further, if your injuries turned out to be serious enough for you to take an extended leave from work, you may qualify to seek awards for reduced earning capacity.
Your car could have sustained considerable damage in the accident, even if the collision was relatively minor. However, you shouldn't have to pay off the repair costs on your own, so look into including them in your case.
Non-Economic Damages Don't Have Documentation––But Are Still Compensable 
Non-economic damages account for the emotional and physical hardships the crash inflicted on you. Even though they're intangible, that doesn't mean you can't request monetary compensation for them. As such, an attorney can investigate how the accident has affected your life and, ultimately, put a price tag on these hardships. 
Common non-economic damages may include pain and suffering, scarring, and mental anguish.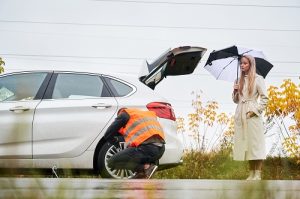 How a Personal Injury Lawyer Can Help You After a Minor car accident
If you decide to file a claim or lawsuit after a minor car accident, the process can seem like a big maze. Save yourself the stress and consider hiring a fort lauderdale florida personal injury lawyer. They can:  
Speak to the insurance companies and keep them from engaging in bad-faith tactics

Evaluate your past and anticipated losses

Assemble an evidence file that may consist of photographs, traffic citations, video footage, witness statements, the police report, and your medical records

Fight for a fair settlement during negotiations with the insurance company

Name the at-fault party and demonstrate their negligence

Comply with all insurance, state, and court deadlines

Represent you before a jury if the insurer doesn't offer fair compensation 
Sometimes, car accident victims feel hesitant about hiring legal representation due to the costs. However, many law firms (including the Law Offices of Wolf & Pravato) offer their help for a contingency fee. That is, they don't require an upfront payment to start your case. They don't charge by the hour, either. They only collect a fee if they secure compensation, so you have nothing to lose when you work with them.

Call the Law Offices of Wolf & Pravato After a Minor Car Accident
You're the only one who can decide if it's worth getting a car accident lawyer in fort lauderdale after a minor car accident. However, it can benefit your case and help you ensure you receive compensation for your losses.
Reach out to the Law Offices of Wolf & Pravato today at (954) 633-8270. We offer free consultations.