How Many Car Accidents Are Caused by Ignoring Stop Signs?
According to Federal Highway Administration (FHA), in 2020, 7,089 traffic fatalities occurred at unsignalized intersections, which include intersections with stop signs. More specifically, the Florida Department of Highway Safety and Motor Vehicles (FLHSMV)  reported a total of 72,008 stop sign violations in 2022.
The U.S. General Services Administration of Motor Vehicle Management (GSA) also notes that about 98% of car accidents are caused by human error per year. If you suffered injuries in an accident because another party disobeyed a stop sign, consider hiring a Miami car accident lawyer to seek compensation. They can handle your case while you rest and recover from your injuries.
What Constitutes Human Error in a Car Accident?
Various forms of negligence on the part of a driver or multiple drivers can lead to car accidents. Some examples of commonplace human errors on the road include:
Speeding
Driving under the influence of drugs or alcohol
Improper lane changes, including failure to use turn signals
Failure to yield the right of way, including at stop signs
Tailgating
Distracted driving
Fatigued or drowsy driving
If the driver is an employee of a trucking company, they may also violate the regulations the Federal Motor Carrier Safety Administration (FMCSA) set, which could cause or contribute to an accident. For example, the commercial driver may fail to observe the hours of service regulations that enforce driving time limits and mandate breaks.
Drivers Take Risks When They Disobey Stop Signs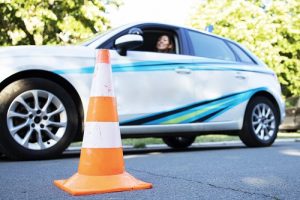 Drivers can prevent accidents by obeying stop signs, which involves a few different actions. For example, some drivers practice what is called a rolling stop when they come upon a stop sign. This means that instead of coming to a full stop at the signal or stop sign, they slow down and "roll" through it once they see the way is clear.
This has inherent problems, especially on curved roads, which can limit the driver's visibility at a stop sign. The difference of a few seconds can prevent or cause a car accident, though. When drivers engage in this type of negligent driving, they are putting themselves, their passengers, and others on or near the road at risk.
All drivers should make full stops at stop signs and only proceed once the way is clear.
When Two Drivers Arrive at a Stop Sign at the Same Time
Sometimes, two or more drivers will approach stop signs that are opposite of one another at the same time, especially in a four-way stop sign. This can create some confusion, and drivers should exercise caution when this happens.
Generally, the rule is that whoever arrives at the intersection first gets to pass through first. Drivers should always use their blinkers to signal which way they are heading.
They may give hand signals or flash their lights to tell each other to go. The last thing you would want is to speed up or engage in aggressive driving in situations like this. Try to be courteous and attentive.
You Can Seek Compensation if a Driver Who Disobeyed a Stop Sign Hits You
Regardless of what percentage of  west palm beach car accidents lawyer  are caused by human error, no one deserves to suffer car accident-related losses due to negli gence. You have the right to seek compensation from a liable party and the right to hire an attorney, even if you are only filing an insurance claim.
A car accident attorney can seek the following damages for you:
Current and future medical bills
Pain and suffering
Lost income and reduced earning capacity
Scarring and disfigurement
Property damage
Other losses may apply depending on the extent of your injuries and how they affect your life. A  fort lauderduale car accident lawyer can gather various pieces of evidence, such as your medical records and wage statements to see what fair compensation would look like in your case.
How a Lawyer Can Help After a Car Accident at a Stop Sign
Unlike intersections that have traffic signals, intersections with stop signs rarely have traffic cameras surveilling the area. This can make it more difficult to hold a liable party responsible for a  Florida  car accident lawyer, but a lawyer can help. They can gather other evidence of negligence, such as testimonies from eyewitnesses and experts, like accident reconstructionists.
A lawyer can also assist by:
Handling all the paperwork for your claim or personal injury lawsuit
Negotiating a fair settlement
Representing you in a trial
Communicating with the liable party, their insurer, and their representatives
This way, you can rest and focus on your health while we pursue compensation.
Call The Law Offices of Wolf & Pravato After a Car Accident
Our car accident lawyers are here for you and your family. When you call the Law Offices of Wolf & Pravato, we can discuss your case during a free consultation. So contact us (954) 633-8270 to start a free case review.