How Can I Legally Protect Myself After a Car Accident?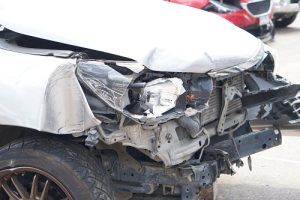 Immediately after a car accident, you can take pictures and get contact information from witnesses. Later, get a copy of your police accident report and consider hiring a personal injury lawyer to clarify how to protect yourself legally after a car accident. Act quickly to protect your right to file a lawsuit and share any information you exchanged at the scene with your lawyer.
They will review your auto accident case at no cost and build a compelling evidence collection that holds the at-fault driver responsible for the crash, injuries, and related expenses. You should also refrain from posting photos and comments on your social media outlets or speaking to the at-fault driver or their representative without legal representation of your own. Allowing your personal injury attorney to speak for you will protect your rights.
A Personal Injury Lawyer Can Protect Your Legal Rights After a Car Accident
Proving financial liability and filing an insurance claim or lawsuit after an accident can be challenging on your own. Your state's personal injury and insurance laws will govern your actions after a car accident. They will determine:
How fault and liability are apportioned
How much time you have to file a lawsuit
Whether a police report is mandatory
What recoverable damages personal injury protection (PIP) insurance covers
A car accident lawyer can provide important post-car accident legal support. They will explain your legal rights after a car accident and pursue the at-fault driver and their insurance provider. If the driver was uninsured or underinsured, an attorney can help you turn to your auto insurer for fair compensation.
Protect Your Right to Car Accident Compensation by Tracking Your Expenses
Taking the right legal steps after a traffic accident can help you recover the compensation you deserve. Your fort lauderdale car accident lawyer will assess your recoverable damages and create and send your demand letter. The compensation you could recover for common expenses includes:
Medical expenses (including emergency medical treatment)
Rehabilitation treatment costs
Loss of income
Pain and suffering
Required medication
Assistive devices
Property damage or loss
Emotional distress
Wrongful death damages, if warranted
An important part of the car accident legal protection your west plam beach car accident lawyer provides is tracking your medical and other accident-related costs. If a Miami car accident lawyer handles your case, they can help you avoid a fast but insufficient settlement by creating a comprehensive list of all the damages you are entitled to recover.
Protect Your Legal Right to File a Car Accident Lawsuit
A critical part of filing a personal injury or wrongful death lawsuit is filing it on time. It can be harder to do that than you might think because the filing deadline can depend on:
The injured party's age
The accident's outcome
The at-fault party's actions
These factors can make complying with the appropriate statute challenging. If you do not comply, you could forfeit your right to file your injury lawsuit. This could mean you have no options left for financial recovery. A lawyer can help you protect yourself from that costly outcome and provide additional legal advice that steers your case toward a settlement.
Establish the Legal Elements of Negligence After a Car Accident
To protect yourself legally after an automobile accident and pursue the at-fault driver, you must prove their negligence caused the collision. That means proving:
Duty of care: The responsibility to drive safely and obey all rules of the road and traffic signs and signals.
Breach of duty: The driver's failure to act accordingly, including reckless or careless driving.
Causation: Causation involves proving the accident would not have occurred without the at-fault driver's actions.
Damages: The financial expenses and losses you experience because of the accident and your injuries.
Your evidence file will establish these legal components of negligence for you. If a fort myers car accident lawyer handles your case, they will build your case file while you cope with your post-accident physical recovery.
Building a Strong Evidence Collection Can Protect You After a Car Accident
Your accumulated evidence can establish two important points—your legal right to recover damages and their monetary value. To prove your right to damages and the at-fault driver's negligence, evidence can include:
Medical records
Photos and video
Police report
Witness statements
To prove your compensation request's value, include paycheck stubs or direct deposit receipts that prove your lost income, medical records that prove your treatment costs, and estimates to repair or replace your car.
Learn How You Can Protect Yourself After a Car Accident – Call Us Today
If you or someone you love is recovering from a car accident, you can take steps to protect your legal right to financial recovery. Our law firm will investigate your accident and explain the laws that allow you to obtain financial recovery from the at-fault driver.
We are passionate about recovering damages for injured clients. Contact our consultation team at the Law Offices of Wolf & Pravato by calling (954) 633-8270 today.