How Can Defensive Driving Courses Lower the Chances of a Car Accident?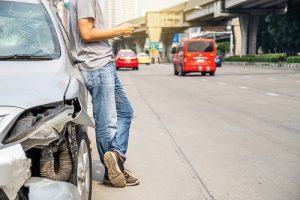 Defensive driving techniques teach you how to continually scan and observe the road around you. Its lessons can help you avoid dangers and potential collisions. When you opt to take one of these beneficial classes, the instructor will explain how defensive driving courses reduce the risk of car accidents.
If, despite your best efforts at employing the defensive driving techniques you learned, you are involved in an accident caused by another driver's negligence, a  Miami car accident lawyer can help you pursue financial compensation.
What are Defensive Driving Courses?
Sometimes, drivers who receive multiple tickets, commit multiple traffic violations, or accrue points on their driving record are required to take a safety or defensive driving course. Other times, drivers enroll in these classes to boost their confidence and master safe driving tips and techniques. You can expect to learn:
How to respond to negligent or risky drivers
How to manage poor roads and inclement weather
The importance of not drinking and driving
The importance of maintaining a safe trailing distance
You will also learn how to remain calm in stressful situations and avoid road rage and other risky driving behaviors. The course will also impart the importance of maintaining your lane of travel and passing other vehicles safely and carefully.
A Defensive Driving Course Can Impart Skills for Coping With Negligent Drivers
Unfortunately, not every driver on the road will exercise the same care and caution. A course in defensive driving can prepare you to drive cautiously and help you avoid risky drivers. You will learn the following defensive driving techniques:
Obey the posted speed limit at all times
Avoid drug and alcohol use prior to driving
Maintain a safe following distance
Avoid inside and outside distractions
Stay in the appropriate lane or travel
Pass other vehicles with extreme care
Do not let minor irritations lead to road rage
You will also learn not to race or otherwise challenge reckless drivers. These skills can prepare you to avoid collisions, whenever possible, that could result in costly and extensive accidents and injuries.
Defensive Driving Skills Can Help You Navigate Poor or Faulty Road Conditions
Careless and inattentive drivers are not the only potential on-the-road hazards. In some cases, the road itself can pose driving hazards that could lead to single-car, two-car, or multi-vehicle collisions. Defensive driving techniques that can help you deal with them include:
Carefully scanning the roadway, especially after sunset
Avoiding driving behind trucks and other loaded vehicles
Keeping your eyes on the road and maintaining your line of vision
Watching for deer and other animals, especially in rural areas
Observing potholes and other debris on the road
You will also learn how to safely avoid potentially hidden road dangers and hazards. The course will teach you to avoid sudden swerving motions, signal lane changes, and come to a complete stop, when necessary, to avoid potential collisions.
Safe Driving Practices That Help You Drive Defensively in Inclement Weather
Inclement and dangerous weather can include driving rain, heavy snowfall, and thick smog. Techniques for safely operating your car during bad weather include:
Reducing your speed to allow for slick surfaces
Using appropriate signals when turning or changing lanes
Avoiding unnecessary lane changes altogether
Allowing greater distances between cars
Turning on your headlights and windshield wipers
Equipping your car with appropriate tires
Having your breaks routinely serviced and inspected
Using low-beam headlights in thick fog
Learning to maneuver slick and slippery roads and prepare yourself for encounters with black ice can go a long way toward car accident prevention. These skills can help keep you and other drivers on the road safe in challenging weather conditions.
How Defensive Driving Courses Relate to Car Accident Liability
In a Florida car accident lawyer, financial liability is assigned to the driver whose negligence caused the accident. All drivers have a responsibility to operate their vehicles as safely as possible and to obey the rules of the road. When this does not happen, accidents can occur despite your adherence to the skills you learned in your defensive driving course.
If you are represented by a lawyer, they will collect evidence that proves the at-fault driver was negligent. They can also document your enrollment in a defensive driving course and help mitigate any potential fault that might otherwise be attributed to you.
Your personal injury lawyer will help you recover damages that cover your medical expenses, property damage, pain and suffering, and additional economic and non-economic damages.
Contact Our Car Accident Consultation Team
If you took a defensive driving course, you learned how its benefits can reduce the risk of car accidents. If another driver's actions caused an accident, you can file an insurance claim or lawsuit for financial compensation. Learn more by calling (954) 633-8270 to contact our consultation team at the Law Offices of Wolf & Pravato today.