What Happens When Products Recalls Are Ignored? 10 Product Recalls You Need to Know About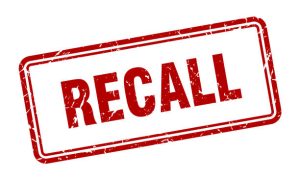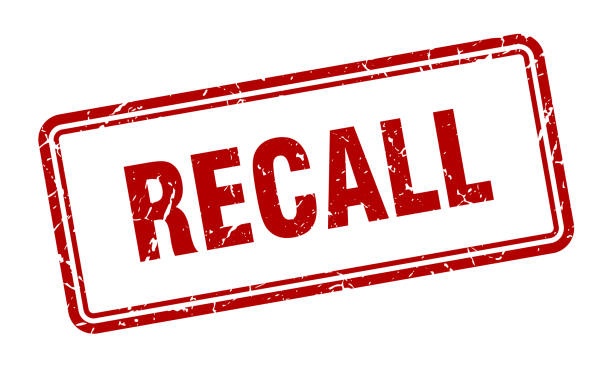 The ABC News "20/20" investigation will air a show this Friday that reports most recalled products are not turned in or fixed, remaining in homes or listed for sale. Although it's illegal to sell a recalled product, the news teams across 17 ABC News affiliates across the country found a wide range of recalled products easily available for resale.
Did you know product recall system works is based mostly on the companies' initiative?
Under current federal law, the way the product recall system works is based mostly on the companies' initiative. There is no minimum effort required by manufacturers and no specified amounts of money or effort required to get the word out about safety recalls.
We hope that by posting recalls in our blogs and in our newsletters we can help spread the word about recalled products and help save people from injuries. For more call the Fort Lauderdale product liability lawyer.
Help us spread the word about recalled products and save people from injuries.
Here are ten recent recalls that have made headlines. Make sure if you are using any of these recalled products to stop using them. If you know anyone who does use these products, then forward our link and help spread the news.
Ortega Taco products by B and G Foods have been recalled because the product may contain peanuts and almonds and, if eaten, could result in severe allergic reactions in persons sensitive to peanuts and almonds. Anyone who purchased recalled Ortega Taco products can return them to the store of purchase for a full refund. For information on the recall contact Band G Foods at 1-877-929-2576.
McDonald's is recalling "Hello Kitty® Birthday Lollipop" Whistles distributed exclusively at McDonald's restaurants nationwide from October 2014 to November 2014 because components inside of the whistle can detach, posing choking and breathing hazards.
A Minnesota company is recalling 1,200 pound of ground beef products that may be contaminated with E. coli, according to a release from the U.S. Department of Agriculture's Food Safety and Inspection Service. Ranchers Legacy Meat Company of Vadnais Heights is recalling products packaged in plastic cryovac-sealed packets containing various weights of ground beef. All products produced on Nov. 19 are subject to the recall and have the package use by code of 12/10/2014 with the establishment number "Est. 40264" inside the USDA mark of inspection, according to the release.
Nearly 5 million strollers have been recalled by Graco Children's Products because the strollers have an exposed hinge that could nip tiny fingers. That, in turn, poses "a laceration or amputation hazard," according to a news release from the company. So far Graco has received 11 reports of finger injuries, including six finger amputations. To learn more about the recall, go to Graco's website and click: "Stroller Recall – 2014 announcement.
City Line Foods Manufacturing Co., a Lancaster, Pa., establishment is expanding their recall to include an additional 12,282 pounds of frozen pretzel hot dog products due to misbranding and undeclared allergens, the U.S. Department of Agriculture's Food Safety and Inspection Service (FSIS) announced. This brings the total pounds of product recalled to 1,208,951 pounds. The products contain soy lecithin, a known allergen which is not declared on the product label. The recalled products were produced Nov. 14, 2013 – Nov. 14, 2014. The following products are subject to the expanded recall: Kunzler Cheddar Pepper Frank Pretzel Dogs, Kunzler Pretzel Dogs, Kunzler Turkey Pretzel Dogs, and Berks All Beef Pretzel Franks.
4Seasons folding lounge chairs sold at Ross Stores nationwide between April and June 2013 with product SKU numbers 400085136029 (bronze fabric and frame), 400085136036 (turquoise fabric, white frame), and 400085136043 (orange fabric, white frame) have been recalled because the chair can tip or recline too quickly, posing a fall risk.. The SKU numbers can be found on the retailer's hang tag attached to one of the arms. Details: 888-529-6524 or go to www.4seasonsglobal.com.
Lindberg Family Farms, a company based in Northern California, has voluntarily recalled two brown rice flour products, Eco-Farmed Brown Rice Flour and Organic Brown Rice Flour sold Nov. 4-12 in bulk bins and in 25-pound bags by mail order and at retail stores in California, Hawaii, Nevada, Arizona and Massachusetts because it may be contaminated with salmonella. The 25-pound bags have the following lot numbers: 141027, 141028,141029 and 141030.
An Illinois firm issued a class-1 recall for pierogi products which are incorrectly labeled. Kasia's Deli Inc. is recalling approximately 2,059 pounds of pierogi products due to misbranding and undeclared allergens. According to the U.S. Department of Agriculture's Food Safety and Inspection Service (FSIS) the products contain wheat, soy, eggs, and milk, known allergens which are not declared on the product label. Full report here.
Simplex 4100ES Fire Alarm Control Panel has been recalled due to a defective chip in the alarm panel which can cause premature battery failure and prevent activation of devices during alarm conditions, posing a risk of injury and property damage.
Aurobindo Pharma USA is voluntarily recalling lot GESB14011-A of Gabapentin Capsules, USP 300 mg 100-count bottles to the consumer level. The product lot has been found to contain some empty capsules. Empty capsules could result in missed dose(s) of gabapentin resulting in adverse health consequences that could range from no effect, short term reduction in efficacy, short term withdrawal effect, or status epilepticus (long period seizures) that could be life-threatening. Aurobindo Pharma USA, Inc. has not received any reports of adverse events related to this recall to date, but has received four complaints for empty capsules.