Funeral Home Negligence Attorney In Florida
NO FEES UNLESS WE WIN
Fill out the form below to submit your inquiry

Funeral Home Negligence Florida
When a loved one passes away, those who are left usually go through a time of grieving and recovery. This is often a difficult time that involves a lot of emotions, regardless of how the death came about. During this difficult period, we look to others for support, especially when it comes to arranging the wake, funeral service, and cremation or burial. Your trusted funeral home can do all of this for you.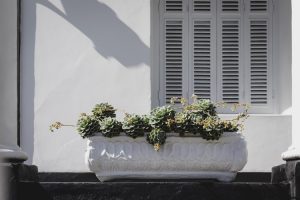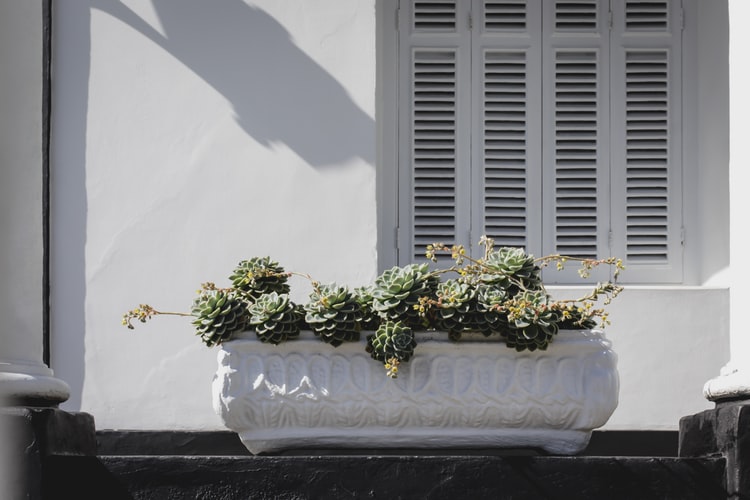 When you have a funeral home you can trust, you can leave all the organizing with them. Aside from making sure that your deceased loved one gets the proper care and attention that he or she deserves, your funeral home can take care of all the arrangements and ensure that your loved one is delivered to his or her final resting place with dignity. However, there are some funeral homes who take advantage of the family that's mourning, These funeral home negligence and irresponsible funeral homes must be made accountable, and this is where your Florida funeral home negligence lawyer comes in for your funeral home settlement.
When Funeral Homes Abuse Their Mandate
As you go through all the preparations after the death of your loved one, you have the right to expect good faith, respect, sympathy, honesty, and good quality work from the funeral home that you have trusted. Unfortunately, there are funeral homes who abuse their mandate and don't take care of the memory of your deceased loved one as they should. For more help contact our Florida funeral home negligence attorney to recover your funeral home negligence damage.
No matter how much you trust your funeral home, it cannot be denied that there are really cases of funeral home negligence and funeral home abuse that sometimes happen. You'll also be surprised at the many different ways that funeral homes can practice negligence. It's best to be fully aware of these things not just so that you can be wary, but also so you know what to do if the situation happens to you. In these cases, it's best to talk to your funeral home negligence lawyer in Florida right away so that the proper course of action can be done soon.
Funeral Home Negligence Cases
Below are the many ways funeral homes can be negligent and abusive:
Mishandling of the corpse – Funeral homes are supposed to treat the body with utmost respect and care, but there are also many ways that they can mishandle it. These include bodies being distorted, disfigured, and abused sexually or other type of funeral home negligence. Placing multiple bodies in one coffin is certainly wrong and disrespectful, and sometimes what happens is they drop the body or coffin during transport. Using a broken casket is also a definite no, and this can result to the improper storage of the body.
If the funeral home has allowed an unlicensed person to embalm the deceased body, this could also result to improper embalming. Improper cremation or even losing and switching the ashes could also be a problem.
Robbing the corpse – The deceased body can be robbed of many things. First, the handlers of the body may rob it of the personal items that it comes with. You also have clothing and family heirloom jewelry, which may go missing after being handled by the funeral home. In the worst case scenario, the body could be robbed of gold fillings, organs and parts and then sold as donor tissue. In tis type of cases contact the funeral home negligence attorney for help.
Problems with the grave site – Burying the wrong body and using the wrong gravesite are situations that seem too crazy to be true, but it happens sometimes. If tending to the gravesite is part of the plan that you arranged with the funeral home, then you better make sure that they really tend to it. Otherwise, this can result to vandalism. There are also cases when they actually dig up the more expensive coffins for resale, switching the casket with a cheaper one.
Some of these cases seem like they're too extreme, but in reality, these things really happen. There are really just some people and businesses who have the gall to take advantage of those who are grieving, thinking that they could get away with it.
Take Help of Our Funeral Home Abuse Attorneys
This negligence, abuse, and sometimes even exploitation of the deceased is definitely something that needs legal action, and this is why having a good and experienced Florida funeral home negligence lawyer is important. When you or someone you know experience negligence or abuse from funeral homes, you definitely have the right to file a personal injury claim. You have to remember that your deceased loved one no longer has the ability to fight for his or her rights, but you definitely still do.
This is not to say that the negligence of funeral homes is always intentional. Sometimes, it's purely negligence and nobody really meant it to happen. In other cases, the funeral home may be cutting on costs or focusing too much on boosting their profits, and this results in them shortchanging their customers. Regardless of whether or not it was intentional though, the damage has already been done. The memory of your deceased loved one has already been dishonored, and whether it's the funeral home you should sue or any one of their employees, the bottom line is that somebody has to take responsibility. Our funeral home negligence attorney in Florida is here for legal presentation.
Contact Florida Lawyers That Sue Funeral Homes
Having an experienced funeral home negligence lawyer is important because regardless of the reason, you need someone who's knowledgeable with the law related to funeral home cases, in order to help to suing a funeral home for compensation that is rightfully yours. This is even more important in cases when the abuse is intentional and has really been clearly done to take advantage of the grieving family. If your funeral home negligence attorney is able to prove this, the funeral home will definitely be penalized for this wrongful conduct and you can seek punitive damages.
Take Help of Our Funeral Home Negligence Lawyer in Florida
There have been many cases of funeral homes taking advantage of and victimizing grieving families. These cases are unfortunate and sad to witness, but a good lawyer will help you get the justice and respect that your deceased loved one truly deserves. If you think you have a case and you want our expert Florida funeral homes lawyers by your side, it's time to book a consultation with Law Offices of Wolf & Pravato as soon as possible.\
We also help the victims of other practice areas:
Dawn Thomas
---
"I would highly recommend Wolf & Pravato. The whole team was highly professional and helpful. They kept me informed ever step of the way. That actually make you realize you are not just a number but a member of their family that they care what happens with your case. Thank You Richard Pravato and Betsy for all you have done to make this as painless as possible".
Dawn Thomas, Personal Injury Victim
Katherine K.
"Words cannot begin to explain the gratitude I have for Vincent and Richard Provato and their staff. I have taken a long and hard two year journey through recovering from my accident and they were there with me and for me every step of the way. If you can put your faith in anything, put it in this, that this firm did their job and never had me question their ability to do so once. "
Katherine K., Personal Injury Victim
Tony Martorano, victim of a car accident
"The $1 million helped me pay my
medical bills and my UM coverage…"
Tony Martorano, victim of a car accident
Joan and Gordon Bedall
"The Wolf and Pravato Law firm really went to bat for my wife, who was in a horrible auto crash. Having someone on your side who truly cares about your well being the future good health is worth all the money in the world! "
Joan Bedall, victim of a car accident
Funeral Home Negligence