Motorcycle Accident Injury Lawyers Fight for Justice From Crashes to Compensation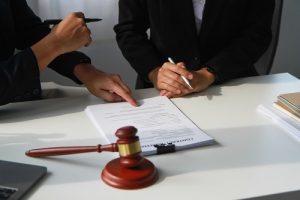 From the first day they learn about your case until the day you receive your motorcycle accident compensation, your Motorcycle Accident Lawyer will handle all aspects of your legal case and represent your best interests. This includes building a compelling case, valuing your recoverable damages, and fighting for a fair payout during settlement negotiations.
A fort lauderdale motorcycle injury attorney from the Law Offices of Wolf & Pravato can help you seek justice if another driver caused your crash. We handle motorcycle accident cases with no upfront fees and provide free consultations for injured victims and their families.
Motorcycle Accident Lawyers Fight for Justice for Crash Victims
Accident victims understand how important recovering Fort Myers motorcycle accident collision compensation is for those who suffer serious or catastrophic injuries in a crash. A motor vehicle accident's physical, psychological, and financial effects cannot be overstated.
The economic and non-economic damages a motorcycle rider may be eligible for include:
Current and future medical expenses
Current and future lost wages
Property damage
Pain and suffering
Emotional distress
Mental anguish
When a motorcycle collision victim trusts us with their case, our personal injury law firm takes the necessary steps to manage their motorcycle accident injury claim or lawsuit while building a compelling argument for fair compensation. These include:
Managing all conversations about the crash, including with the insurance adjusters
Providing regular case updates
Answering questions and addressing concerns
Investigating what happened and gathering evidence
Identifying the liable party or parties
Valuing the injured party's expenses and losses
Negotiating for a fair settlement with the insurance company
Suing the at-fault party if needed
Fighting for fair compensation throughout this process
Navigating the legal process and managing the crash case requires our personal injury lawyers to use their extensive experience, knowledge, reputation, and resources every step of the way. There is no reason a motorcycle wreck victim should try to manage this alone. Let us handle the case, and we will take care of your personal injury claim while you focus on healing.
Understanding How a Motorcycle Crash Attorney Recovers Financial Compensation for Clients
When a crash victim hires motorcycle accident legal help, one of the first things they will do is assess the legal options for seeking and recovering financial compensation. This generally includes one of three possibilities:
An insurance claim and negotiated accident settlement
Alternative dispute resolution, such as arbitration or mediation
A civil trial
Of these, the negotiated accident settlement is the most common. We often reach fair settlement agreements for our clients by negotiating with the insurance companies representing at-fault drivers. We use the evidence we gathered to show what happened, that their policyholder caused the crash, and the costs our client incurred because of it.
We will not hesitate to file a motorcycle accident lawsuit if we believe it is necessary to get justice in your case. We can prepare and file the case in the appropriate civil court, navigating the process. We often continue settlement negotiations during his time. An out-of-court settlement is still most likely.
However, if the case proceeds to court, our personal injury attorneys will present evidence to the judge and jury and ask them to award fair compensation at trial. This is another way we can recover money and get justice for our clients.
When Should I Hire a Motorcycle Accident Injury Attorney for My Case?
Our motorcycle accident attorneys can handle your case from crash to compensation. We fight for the payout injury victims deserve based on the evidence we uncover and the information we gather about their accidents. Some evidence does not last long after an accident, so the sooner we can identify and preserve it, the better.
We know motorcycle accident injuries are often severe, so calling us immediately after a crash may not be possible. Even if your injuries become stable fairly quickly, you may not be ready to discuss your legal case yet.
If your loved one suffered catastrophic injuries, they may be unable to call us on their own for several weeks or months. Some who suffer lasting injuries may be unable to discuss their case at all. If this occurs, we can talk to their immediate family on their behalf.
However, in any case, it is best to contact our team as soon as possible. Legally, you likely have up to two years to begin a personal injury lawsuit in Florida, per Florida Statutes § 95.11. However, we can protect your right to fair compensation and begin building a compelling case as soon as you hire our team. You can count on us to be by your side until we close the case.
Discuss Your Florida Motorcycle Accident Case With Us for Free
At the Law Offices of Wolf & Pravato, someone from our legal team can discuss your motorcycle accident claim and assess your legal options with you today for free. We can explain our services and what you can expect from your motorcycle accident attorney every step of the way. We will help you fight for justice based on your case's facts.
Contact us online or by calling (954) 633-8270 today for your free initial consultation with our team. We handle personal injury cases on a contingency basis.