Types of Car Accidents in Fort Lauderdale, Florida
If you are the victim of another driver's negligence in the Fort Lauderdale area, resulting in injuries for you after a crash, you may be wondering whether you are eligible to seek car accident compensation. If you can show the other driver was behaving in a negligent manner before or during the crash, you have the right to seek damages for your medical bills, pain, and suffering. 
Sometimes, certain types of car accidents will make the process of showing reckless behavior a simple and straightforward process. Other times, the reasons for a car accident may be more difficult to prove. For more information contact our Fort Lauderdale car accident lawyer.
Different Causes of Car Accident Injuries in Fort Lauderdale
Understanding the different causes of car accident injuries can be helpful in filing and winning a judgment in your lawsuit. If you plan to take your case to court, an attorney may be able to help you investigate and determine fault so you can receive the fairest possible compensation.
Reason for Car Accidents in Fort Lauderdale, Florida
The State of Florida can be a dangerous place for drivers. In 2017, there were more than 402,000 crashes reported, according to the Florida Department of Highway Safety and Motor Vehicles (FLHSMV). These crashes resulted in around 254,000 injuries and 3,100 fatalities. The circumstances around these injuries varied, resulting in many types of collisions, including:
Head-on collisions.
Side-impact and T-bone collisions.
Pedestrian accidents.
Rollovers.
Motorcycle crashes
Some Types of Car Accidents are Significantly in Fort Lauderdale
Some types of car accidents are significantly more likely to cause major injuries for drivers. For example, victims of rollover accidents could suffer significant head trauma as the cage of the car collapses under the pressure of landing upside-down. Additionally, drivers or passengers could be ejected from the car in a rollover crash, often resulting in life-threatening injuries and death.
Many collisions, both major and minor, are often preventable. This can be frustrating if you suffer a car accident injury that causes you to miss work, leaves you with a significant disability, or negatively affects your quality of life going forward. The following sections outline two common causes of traffic accidents.
Impaired Driving
According to FLHSMV, impaired driving through the use of medications, drugs, or alcohol can cause significant problems. In 2016, 440 people in the State of Florida died after a crash involving a drug-impaired driver. Florida police also made more than 43,000 arrests for impaired driving involving alcohol or drugs, in 2017.
Drivers who are under the influence of drugs or alcohol tend to have slower reactions times compared to sober drivers, in addition to impaired judgment and loss of motor control. This means that an intoxicated driver may not be able to avoid hazards in the road, leading to a crash.
Distracted Driving
Distracted driving can refer to any action that takes a driver's attention away from the road, either visually, manually, or cognitively. This can include eating, applying makeup, texting, adjusting a navigational device, or interacting with passengers in the backseat. Texting and using a cellphone is often the most common offense, which can distract drivers from seeing potential hazards on the road.
Texting While Driving in Fort Lauderdale
For example, if a driver is checking a text while approaching an intersection, he or she might not notice when the traffic light turns red. This can result in a rear-end accident if there is a driver waiting at the red light. It can also result in a side-impact collision if the driver runs the red light and continues out into the intersection. Victims of a rear-end accident could suffer head and neck injuries, including a traumatic brain injury, a concussion, or whiplash.
Florida Law Banned on Using Smart Phone While driving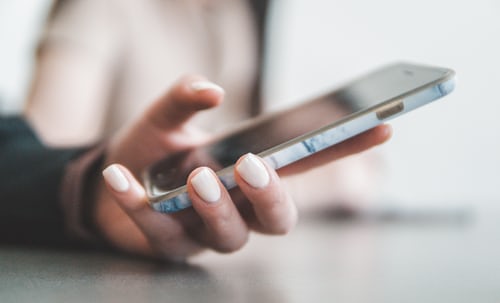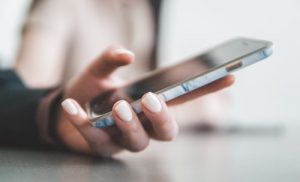 A new Florida law banning the use of smartphones while driving became official at the start of 2020. This law gives police officers the ability to pull over drivers who are seen texting on a smartphone while driving. Previously, police officers had to have another reason for pulling drivers over before citing them for texting, as it was considered a secondary offense.
Understanding the Most Common Type of Car Accidents
Some of the most common types of car accidents can result in significant injuries for passengers and drivers. If you did nothing wrong to cause your collision and subsequent injuries, you should not have to bear the brunt of these medical bills.
As a no-fault state, Florida requires you to file an insurance claim under your personal injury protection (PIP) policy. Still, this does not mean the insurer will offer you a settlement that covers all of your injuries and damages. In this case, you may need to file a lawsuit in order to seek additional compensation.
Contact The Law Offices of Wolf & Pravato
The team at the Law Offices of Wolf & Pravato may be able to take on your case and defend your right to receive compensation in a personal injury lawsuit. We take pride in treating our clients like family. For a free review of your case, contact our Fort Lauderdale personal injury attorney at (954) 633-8270 today.