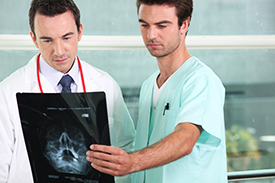 Traumatic Brain Injury (TBI) is a blow or jolt to the head or a penetrating head injury that disrupts the function of the brain. Each year about 1.7 million brain injuries in the United States are reported, and about 2 percent of the U.S. population suffer from a long-term or lifelong need for help with everyday activities due to TBI.
Living with a brain injury is not easy. Because TBI affects people in such a powerful way, it's important to take advantage of every resource you can to ease the difficulty living with a brain injury may cause. We hope this list will make things a little bit easier for your daily living and provide you with the necessary resources and information when you don't know where to turn.
The Brain Injury Association of America (BIAA) is the country's oldest and largest nationwide brain injury advocacy organization. Their mission is to advance brain injury prevention, research, treatment and education and to improve the quality of life for all individuals impacted by brain injury. Their website has lots of great information and we've included some of their links for you. Their guides are reasonably priced, between 4.50 and 6.50.
List of BIAA Resources
Living with Brain Injury: A Guide for Adults with Moderate to Severe Brain Injury
This guide provides important information for individuals living with moderate to severe brain injury, their families, caregivers, professionals, friends and associates.
Living with Brain Injury: A Guide for Families with a Child with a Brain Injury
This guide offers valuable information for those who care about and for a child with a brain injury. Specially sized to fit a pocket or purse!

| | |
| --- | --- |
| National Brain Injury Information Center Tear-Off Pad | |
| Each NBIIC tear-off pad contains 25 pages. Each page contains information on the 800 # to call to receive brain injury information. | |
Another great resource is Brainline.org. They are a national multimedia website with information about preventing, treating, and living with TBI. They have ongoing webcasts, an electronic newsletter, and an extensive outreach program. Their mission is to serve anyone whose life has been affected by TBI, including people with brain injury, their families, and professionals in the field.
The site has lots of great resources, including:
Interactive map that allows you to find resources in your state
A basic area loaded with information and facts about brain injury
A section for people suffering from TBI, with personal stories, articles and news stories, and a section where you can 'ask the expert' and post questions.
A section for caregivers, family, and friends filled with basic information about caring for a loved one with TBI; legal and financial guidance; workplace rights for caregivers; support group information; and advice about caregiver burnout.
A section for professionals includes latest research, tools and strategies from other experts in the field, fact sheets and resources to offer patients and their families. If you are a teacher, administrator, or sports coach, you will also find useful information on IEPs and assistive technologies for school as well as return-to-play guidelines and resources for keeping players safe on the field.
While living with traumatic brain injury is hard on both the patient and the family, resources are out there to make things easier. Connecting with other people going through what you are can give you the support you need during a difficult time.
We help the victims of other practice areas:
Read the latest legal blog on personal injury and accident in Florida