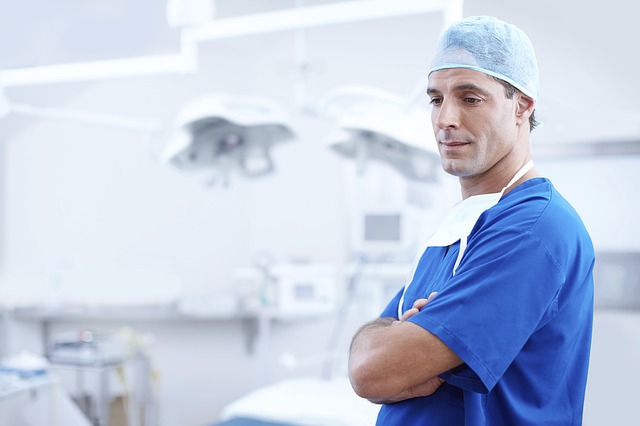 Misdiagnosis Lawyer
Medical misdiagnosis is defined as a medical professional's failure to properly diagnose a patient resulting to physical, mental, or emotional damages.
If you think that you or your family have been a victim of medical misdiagnosis, you should consult a Fort Lauderdale medical malpractice lawyer. He can guide you through the process of filing and process the complaint.
There are Florida medical malpractice law firms who offer a "No result, No fee" policy. This means that you would not have to pay the lawyer's fee until you get the result of the case.
A successful case result can make you eligible for damage compensation. To win the case you and your lawyer must be able to prove three things: (1) doctor-patient relationship, (2) medical misdiagnosis caused by the medical professional's negligence or malpractice, and (3) damages caused by the medical misdiagnosis.
Doctor-Patient Relationship
To file a case, the first step is to establish that there is a medical relationship between you and the medical professional that you are suing. You should be able to remember the date and frequency of your doctor's visit.
It is important to keep medical prescriptions and receipts of professional fees. You can present these on the case along with laboratory test results.
If you are consulting more than one doctor for different diseases, the case might be more difficult to establish because some diseases are interconnected.
For example, if you are consulting a cardiologist for heart disease and a phrenologist for kidney disease, it would be hard to determine which doctor has caused your worsening condition.
Types and Causes of Medical Misdiagnosis
The second step is to determine what type of medical misdiagnosis the medical professionals has committed. Here are the common types:
Direct misdiagnosis – This means that the medical professional has diagnosed you with a wrong illness. For example, dengue can be misdiagnosed as a simple infection or rashes caused by allergies.
Failure to Diagnose – This means that the medical professional failed to diagnose you for a disease when in reality, you really have one. For example, tumors are usually not easy to diagnose.
Delayed Diagnosis – This means that the medical professional has been able to arrive at the right diagnosis; however, this is done after a significant delay. For example, cancer can be diagnosed late and lead to death.
Failure to Recognize Other Complications – This means that the medical professional has diagnosed correctly but failed to indicate other health complications related to the disease. For example, the polycystic ovarian syndrome can lead to complications like high glucose and fat levels.
Failure to Diagnose a Related or Unrelated Disease – This means that the medical professional has been able to make a diagnosis for one disease but failed to indicate that the patient is also suffering from other related or unrelated medical conditions. For example, diabetes is usually coupled with other illness such as heart and kidney diseases.
These types of misdiagnosis can be a result of negligence, malpractice, or incorrect laboratory results. There can be errors in laboratory results if the medical equipment used has failed or if the blood or urine samples have been contaminated due to human errors.
If the cause of misdiagnosis is incorrect laboratory results, your doctor might not be held liable. However, other people might be such as the medical technologists or radiologists.
Negligence and malpractice are even more difficult to prove. Remember that even the most skillful doctors can fail to give the right diagnosis at the right time.
Not all doctors can be held responsible. There should be a proof that in your situation, the doctor has failed to follow an important medical protocol.
For example, if the wrong medication has been prescribed or if the patient has been given a treatment that is contraindicated for his other medicines, the doctor can be held liable.
Most of the time, your primary doctor is the only one that can be sued. However, nurses and other professionals can also be held liable in some situations.
For example, if a patient gets further injuries due to unsanitary syringes, the nurse can be sued. Unsanitary syringes can cause infections and transfer communicable diseases.
Effects of Medical Misdiagnosis
The third step is to determine the effects of the misdiagnosis. Medical misdiagnosis can lead to serious health risks such as organ complications, brain damage, and even death. Failure or delay in diagnosis can make your health condition worse.
Aside from physical and mental damages, medical misdiagnosis can also cause you to spend a lot of money unnecessarily. You might have to pay for hospitalization and medications that are not actually needed for your treatment.
The difficult part here is to prove that the damages are indeed the result of misdiagnosis and not caused by your own negligence or by the natural complications of your illness. You would need to consult another medical professional to help you determine the cause of further injury.
A second opinion from another medical professional is a really good evidence. You can also ask for a third opinion if you want a stronger case, though that can be costly.
You may have to undergo a new series of laboratory tests to see the extent of damages and to know the cause of your worsened medical condition.
After new lab tests, the second doctor can help you determine a cause and diagnosis for your illness. You should compare the results from your first and second doctor to look at similarities and difference.
Damage Compensation for Medical Misdiagnosis
If you are able to prove that the medical professional has committed medical misdiagnosis using the three factors mentioned above, you would be able to receive money for all of the resulting damages.
You can get reimbursement for hospital bills, medications, and other treatment costs. You can also receive money as compensation for lost wages.
The amount of compensation widely varies depending on the damages incurred and the doctor or hospital that would pay. Make sure to present all of the expenses that your misdiagnosis has caused so you can get proper compensation. An incorrect or delayed diagnosis can lead to serious injury or wrongful death. The medical malpractice lawyers from the law office of Wolf & Pravato will investigate your claim, hire expert witnesses if necessary and do what it takes to prove your case. Contact the misdiagnosis lawyers from Wolf & Pravato – 1-954-633-8270.
We help the victims of other practice areas:
Read the latest legal blog on personal injury and accident in Florida