Cell Phone Laws While Driving in Florida
Cell phone car accidents in Florida are all too common. Using a cell phone while operating a motor vehicle is a form of distracted driving. The National Highway Traffic Safety Administration (NHTSA) defines distracted driving as any activity that takes a driver's attention away from driving. Distracted driving activities include talking or texting on the phone, eating, drinking, adjusting vehicle device controls, applying makeup, and interacting with other passengers while driving.
Texting is a very dangerous form of driver distraction. On average, it takes about five seconds to send or receive a text. Taking your eyes off the road for that long is akin to driving the length of a football field with your eyes closed. You can only drive safely if you give driving your undivided attention. If you were involved in a cell phone car accident in Florida, contact our Florida car accident lawyers at the Law Offices of Wolf & Pravato at (954) 633-8270 for legal assistance with your case.
Cell Phone Laws While Driving in Florida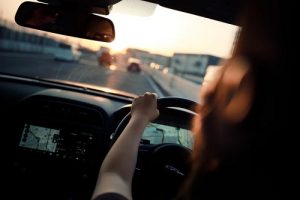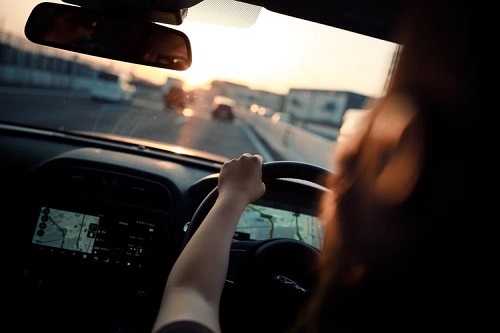 According to the Florida Statutes § 316.205, it is illegal to operate a motor vehicle while using your hands to type or enter multiple letters, numbers, symbols, or other characters into wireless communications devices, such as phones or tablets. Sending and reading data on electronic devices for non voice interpersonal communications is also illegal. These rules apply to sending, receiving, composing, and reading texts, emails, and instant messages.
This law came into effect in mid-2019, and law enforcement officers were instructed to give motorists warnings until January 1, 2020, for breaking this law. Since January, breaking this law is a punishable offense and can lead to fines starting at $30 per infraction. However, if the infraction occurred in a school or construction zone, higher fees or penalties may apply. This is the new Florida cell phone law for 2020. Please contact our Fort Lauderdale personal injury attorney for legal assistance.
Cell Phone Driving Laws by State
Every state has its own cell phone driving laws. According to the Governors Highway Safety Association, states place bans on different categories of electronic device usage while operating a motor vehicle. These bans involve restrictions on using handheld devices of any kind, bans on cell phone use by novice drivers, and laws that apply specifically to texting and driving.
The Dangers of Cell Phone Car Accidents
Talking on the phone while driving in Florida in 2020 is illegal, but too many people disregard the dangers of cell phone usage while operating a motor vehicle. If you drive while distracted, you will likely have your eyes, hands, mind, or all three off driving. Using a cell phone behind the wheel can involve three types of distraction:
Manual distraction: You use your hands to text and type instead of holding onto the wheel.
Cognitive distraction: You focus on your handheld device rather than driving.
Visual distraction: You look away from the road ahead to the screen of your device.
If a person uses a cell phone while driving and causes an accident, they may be held liable for some or all of the damages that the accident causes. Florida is also a no-fault state. This means you may be able to use your personal injury protection (PIP) coverage to pay for your accident-related damages irrespective of who caused the accident.
However, Florida had the highest rate of uninsured motorists in the country in 2015, according to the Insurance Information Institute. Furthermore, vehicle accidents can cost up to tens of thousands of dollars per case, depending on the severity of the injuries and damages caused.
Common injuries seen in motor vehicle accidents include:
Head trauma
Nerve, muscle, and bone injuries
Organ damage
Internal bleeding
Lacerations and contusions
Paralysis
Amputations
Death
You might also miss work, lose income, and suffer vehicle damage because of a car accident. For assistance with a cell phone car accident case, call the Law Offices of Wolf & Pravato today for a free consultation at (954) 633-8270.
Get Legal Counsel from the Law Offices of Wolf & Pravato
You may require legal counsel for your cell phone car accident case. If so, we are just a call away. Contact the Law Offices of Wolf & Pravato at (954) 633-8270 to discuss your case. We can help you:
Gather evidence to support your case
Evaluate your damages
Identify the insurance policies you may be able to use for compensation
Handle all legal, regulatory, and insurance paperwork on your behalf
Obtain medical proof of your injuries to quantify the long-term impact the accident might have on your earning potential and/or quality of life
It takes time to gather evidence and build a case, and statutes of limitations apply to personal injury cases, including cell phone car accident cases. Do not hesitate to contact us today for a free consultation and case evaluation.
We also help the victims of a car accident in the following cities: