Know the Causes of Car Accidents in Florida
According to Florida Highway Safety and Motor Vehicles (FLHSMV), there were about 403,000 traffic crashes in Florida in 2018. These accidents involved roughly 700,000 drivers. These are high figures for any state. Common causes of car accidents in Florida include driving under the influence of alcohol, speeding, reckless driving, distracted driving, and underage/teen driving.
Many accidents affect vulnerable road users, such as motorcyclists and pedestrians, and passenger vehicle accidents are more common than any other type of vehicle accident. According to the National Highway Traffic Safety Administration (NHTSA), four-door hardtop sedans accounted for roughly 30 percent of all fatal motor vehicle crashes in the United States in 2018.
If you were involved in a car accident or want to understand why there are so many car accidents in Florida, please contact our Florida car accident lawyers at the Law Offices of Wolf & Pravato today for a free consultation at (954) 633-8270.
Leading Causes of Traffic Collisions in Florida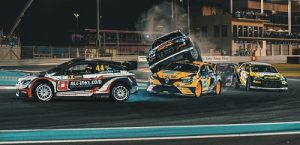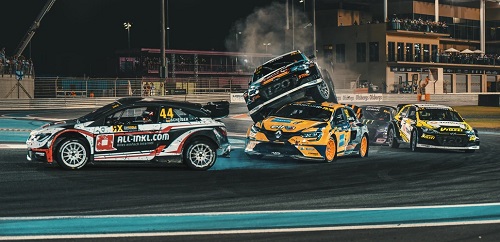 The number one cause of traffic collisions in Florida is driver error, according to the NHTSA. There are many ways drivers can make mistakes while operating a vehicle, though the causal factors behind specific accidents can be difficult to categorize. For example, someone may have an accident while drinking and driving. Such an accident would likely be categorized as driving under the influence even if speeding, poor lighting, or other factors contributed to the crash.
With this in mind, it is important to understand how driver errors might cause driving accidents. Here are a few examples of how errors often occur:
Speeding: The faster you drive, the harder it is to stop. You also have less time to react to changes in traffic patterns or hazards on the road ahead.
Alcohol impairment: Driving under the influence is illegal and can lead to slower response times, poor reflexes, poor judgment, and aggressive driving.
Reckless and aggressive driving: This can be caused by drug or alcohol consumption. However, underage and teen driving can also lead to reckless and aggressive driving accidents.
Vehicle issues: Poor vehicle maintenance, worn brakes, and defective vehicle parts may cause accidents. Drivers have a duty to keep their vehicles up-to-date with maintenance checks.
Road and environment issues: Environmental factors may cause an accident, such as dangerous curves, slippery surfaces, poor lighting, poor lane markings, and damaged roads.
You may wonder why there are so many car accidents in Florida. According to the Insurance Institute for Highway Safety, Florida ranked third behind California and Texas for fatal accidents and the most accident fatalities in the United States in 2018.
However, Florida had almost half the population of California and about 75 percent of the population of Texas in 2018, yet it still ranks high in annual accident tables. Alcohol-impaired driving is considered to be the main reason for these accidents, and it is one of the most common causes of car accidents in the state. To learn more about how accidents are caused in Florida, please contact Fort Lauderdale Personal Injury Lawyer at the Law Offices of Wolf & Pravato.
Common Car Accident Injuries and Damages You May Receive for Them
A car accident can lead to a wide range of injuries and damages, including:
Property damage
Vehicle damage
Lost income
Medical treatment expenses
Pain and suffering
Incidental costs, such as home or care-taking services
As for bodily injuries, common physical injuries seen in car accident cases include:
Broken and fractured bones
Head, brain, and spinal cord damage
Neck and back injuries
Internal organ damage
Amputations
Paralysis
Death
Liability and Damages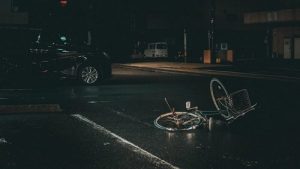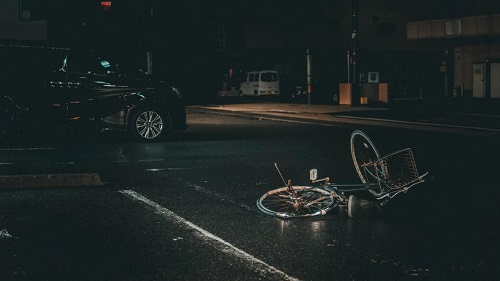 Depending on how your car accident occurred, you may be able to seek compensation for your damages from another driver. You may also be able to seek compensation from a road or vehicle maintenance crew if poor maintenance was a direct or contributing cause of your accident.
Poor signage and malfunctioning traffic control devices are also common causes of car accidents in Florida. So, you may be able to seek compensation from a town or civic municipality if inadequate or missing signage was a contributing factor in your accident.
File a Claim with the Help of the Law Offices of Wolf & Pravato
To file a claim for damages, you must:
Identify the at-fault party responsible for your accident
Gather proof to connect the actions of the at-fault party to your accident
Prove that the accident you were involved in led to losses or damages of some sort
Quantify and evaluate your damages
Identify the insurance policies that might apply to your case
File a claim with the at-fault party's insurer or your insurer if your case involves a hit-and-run or an uninsured motorist
Negotiate a settlement with the insurance company
Doing all of this while injured can be difficult, and this is where our team can help. Please contact the Law Offices of Wolf & Pravato at (954) 633-8270 for a free case evaluation. We can help you understand the laws that apply to your case and how to seek compensation for any damages that you have the legal right to pursue.
We also help the victims of a car accident in the following cities: