Boat Accident Lawyer Florida
Boating may be fun, but it also poses many significant risks. There are many hazards that you're subjecting yourself to when you go out to open waters, so even if it's an inherently enjoyable hobby, you also need to ensure that you've got all the bases covered. That includes having a good boat accident lawyer in Florida.
Florida has an all-year-round supply of sun, sand, and sea – so it's no surprise that it also has more boat accidents than any state, year after year. Recreational activities that happen in the water are very common when you live in Florida, so it's really best if you know which Florida boat accident lawyer to call just in case.
This is not to say that you should go out to sea and think that an accident could happen every time you're in a boat. It's about being ready for just about anything, because there are so many things that can happen out there, and these things are often beyond your control. Just in case an accident happens, a Florida boat accident lawyer will help you claim damages that are rightfully yours, sending you on your way to recovery.
What are the Types of Boat Accidents in Florida?
Many people underestimate what can happen during a boating trip and the dangers of watercraft. Oftentimes, they also just don't understand the nautical rules and safety laws too well.
Unlike a car crash, boating accidents are not as straightforward and there are many more things that can go wrong. The cause of the accident is also not as easy to pinpoint, but a good Florida boat accident attorney will help you get to the bottom of it. Here are the usual types of boating accidents:
Colliding with other watercraft
Colliding with fixed objects like bridges, piers, and other navigational aids
Fire
Grounding
Flooding or swamping
Poor ventilation that leads to carbon monoxide poisoning
Skiing or tubing accidents
Capsizing or ejections due to bad weather
There are many things that can go wrong out in the open waters, but the question that is most relevant here is who's to blame. When a boat accident happens, it could be serious and fatal and somebody has to take full responsibility. Boating injuries can be caused by a number of reasons, and the Florida boat accident lawyer can help you pinpoint those reasons and really hold the right people accountable.
The reasons will vary on a case-to-case basis, so it's definitely not the easiest thing to pinpoint. The accident for instance could be caused by defective boat design, construction, repair, or even failure of equipment. In other cases, the accident is caused by the negligence, inexperience, or inattention of the boat operator. This includes boating too fast, boating under the influence of drugs or alcohol, not following the navigational rules as required by the FFWCC, overcrowding, and overloading, hitting a big wave at an unsafe and reckless angle, and many others.
What to do If Boat Accident Caused By Negligence in Florida?
When the accident is caused by the negligence of the boat operator, he should definitely take full responsibility for the occupant's injury and pay for the full compensation of damages. The role of the Florida personal injury lawyer is to prove that the accident was indeed caused by negligence, making the case strong enough for the boat operator to actually be held responsible.
What is The Legal Complexity of Boat Accidents in Florida?
Claiming liability for boating accidents will depend on a case to case basis. There are also several factors that complicate things, and this is why you need a lawyer to guide you through the process. Take these into consideration: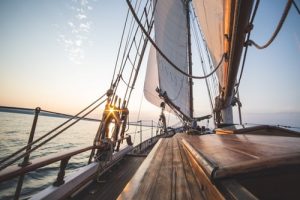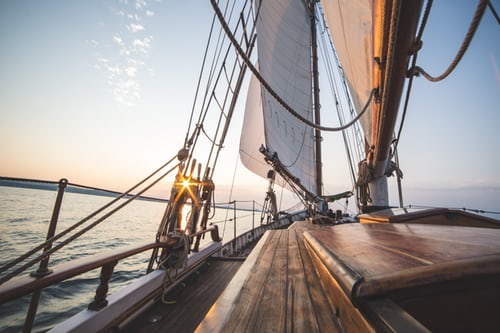 Status of the injured party – Is the injured party an employee or guest? Claims from work-related boat injuries will be different from the claims filed if you're a guest.
Location of an accident – If the accident happened closer to the shore, then Florida and federal laws will most likely apply. If the accident happened further out, then maritime law might be more applicable. These laws impose different rules for recovery.
In all cases though, the injuries must be proven to be directly linked to the boating accident that happened, and this is why even before you approach a lawyer, it's best if you have your evidence ready. Photos of what happened in the scene of the accident are important supporting documents to a negligence claim. The testimony of eyewitnesses and reports of law enforcers will also come in handy. Your Florida boat injury lawyer can also help you put these together to build a good case.
It's also important to note that maritime law operates differently from the law that you're used to on land, and this is where the lawyer's expertise comes in. This includes different pleading requirements and filing deadlines. Also, to build a strong case you will have to be familiar with navigational rules and safety laws, and this is why you'll need a boat accident lawyer in Florida who is actually specializing in Florida boat accidents.
What Damages You Can Claim in Boat Accident in Florida?
Having a good boat accident attorney in Florida by your side will not only save you from all the legal complexities of claiming damages, it will also ensure that you get to claim the full extent of the coverage you deserve. When it comes to boating accidents, you can be compensated for a number of damages, depending on your case:
Hospital, rehabilitation, and other types of medical bills that have been incurred or will be incurred in the future as a result of the accident
In-home assistance, if applicable
Replacement of the wages that have been lost and will continue to be lost because of the inability to work due to the injuries
Payment for permanent impairment
Emotional distress and suffering
Most people are not aware that they can make all of these rightful claims when they're involved in boat accidents. More often than not, they don't realize the extent of the compensation that they are entitled to, and this is why lawyers are needed.
Contact Our Florida Boating Accident Lawyers For More Help:
If you need a personal injury lawyer in Florida, the personal injury trial attorneys at the Law Offices of Wolf & Pravato are happy to help you. Call us at (954) 633-8270.