Are there more hit-and-runs in motorbike accidents?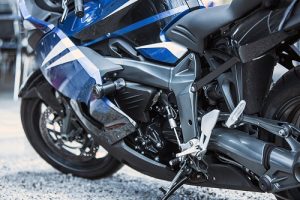 A significant percentage of fatal motorcycle accidents are hit and run accidents, but motorcycle accidents do not have more hit and runs than other kinds of accidents. Hit-and-run rates are higher among fatal pedestrian crashes than in fatal motorcycle crashes.
Regardless of statistics, a hit and run is a crime. A  fort myers motorcycle accident lawyer can help you pursue compensation if you were injured in such a collision.
Motorcycle Accidents and Hit and Runs
According to a National Highway Traffic Safety Administration (NHTSA) study, the United States saw a total of 2,564 hit-and-run fatalities in 2020. The overwhelming majority of these fatalities—1,582—were pedestrians. "Pedalcyclists," such as bicyclists, accounted for 202 hit-and-run fatalities.
This study clearly indicates that pedestrians are the most likely victims of hit and runs, both in terms of raw numbers and as a percentage of overall fatalities: hit and runs caused 24 percent of all pedestrian fatalities and 22 percent of all pedalcyclist fatalities.
While motorcycle accidents do not have more hit and runs than other kinds of accidents, they can nonetheless be very destructive. You deserve compensation for:
Medical expenses related to the accident
The cost of repairing your motorcycle or replacing other personal property
Income you lost or expect to lose in the future
Physical and emotional suffering caused by your injuries
Loss of independence or quality of life
Serious scarring that affects your appearance and/or mobility
What Is a Hit and Run?
The legal definition of a hit and run varies somewhat from state to state, but the essence is the same. As an example, Florida's hit-and-run law, found in Florida Statutes § 316.062, states that an accident driver is legally obligated to:
Stop at the scene
Provide both the police and the other vehicle's occupants with their name and registration number and, if asked, their driver's license
Help injured parties get medical assistance
This standard applies to drivers who cause:
Injuries
Fatalities
Property damage to an occupied vehicle
In Florida, committing a hit and run is a "noncriminal traffic infraction" and may be punished under Florida Statutes § 318.14. A motorcycle accident attorney in your area can help you understand the laws that apply to your accident.
Motorcycle Accidents, Hit and Runs, and Your Rights
After most negligence-related accidents, survivors have the right to sue the person or organization that caused the accident. With hit-and-run cases, you still have this right, but exercising it can be much more complicated. The police or your lawyer would have to locate the driver before you could take legal action against them.
Fortunately, there is more than one way to recover compensation after a motorcycle accident. Even if the hit-and-run driver is never found, you could recover compensation from your own insurance company by:
Hiring a  fort lauderdale personal injury lawyer to collect evidence of what happened
Cooperating with the insurance company's investigation into the crash (with guidance and advice from your attorney, who would protect your rights)
Negotiating for a higher settlement, if the insurer does not offer what you feel you deserve right away
Insurance requirements, like hit-and-run laws, can be difficult to understand. However, your attorney can review what your insurance policy covers and even help you deal with the insurance company.
Suing the Liable Party After a Fatal Hit and Run Accident
Losing a loved one in a hit-and-run florida motorcycle accident lawyer  is as upsetting as it is infuriating. You deserve to both recover the compensation you need and hold the driver responsible for what they have done to your family.
A  fort lauderdale motorcycle accident  lawyer firm can help you decide what to do after a hit-and-run accident robs you of your loved one. Whether you collect from your own insurance or the insurer of the liable party, you can use a wrongful death settlement to:
Pay off your loved one's remaining medical bills, as well as their end-of-life expenses (e.g., funeral bills)
Support your dependents (e.g., by paying for a child's education)
Take some time for yourself to rebuild your life and grieve your sudden loss
Fatal hit-and-run motorcycle accidents occur too commonly in the United States. By hiring an attorney, you give yourself a chance to deter potential hit-and-run drivers by showing that there are serious consequences for such careless behavior.
The Law Offices of Wolf & Pravato Take Hit-and-Run Motorcycle Accident Cases
Getting compensation after a hit and run can be challenging, but our caring and attentive team is here to help. The Law Offices of Wolf & Pravato offers free case reviews and works based on contingency, so there are no upfront fees involved. We are less concerned with whether motorcycle accidents have more hit and runs than in evaluating and fighting your specific case.
Contact us today for a free consultation by calling (954) 633-8270. During the consultation, we can listen to your story and explain your options.