Defibrillator Recall – Important Notice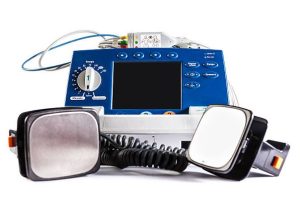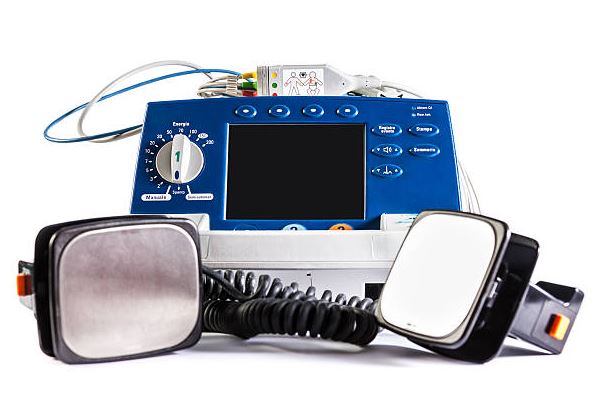 A recall has been issued for the Covidien, Medi-Trace Cadence and Kendall Defibrillation Electrodes because after Philips made changes to the design of their connectors for the FR3 and FRx AEDs, the Covidien defibrillation electrodes no longer work with these AEDs. This is a Class 1 recall. Class I recalls are the most serious type of recall. They involve situations when it is likely that using the device will cause serious health problems or death.
These electrodes are connected to AEDs. An AED analyzes the heart rhythm in cardiac arrest patients and delivers an electrical shock to restore normal heart rhythm. The primary users of AEDs are first responders and hospital health care providers. Using these electrodes may cause a delay when applying the electrical therapy required to revive patients. In addition, using these electrodes could lead to further health problems such as stroke, organ failure, or death if a correctly working defibrillator electrode is not available.
Covidien received reports of two injuries. One was a delay in resuscitating a patient which may have contributed to causing the patient's death.
The following devices manufactured and distributed September 1, 2012 to August 24, 2014, with these lot numbers are part of the recall:
Devices:
Covidien electrodes – All Lot Numbers
22660R – Medi-Trace Cadence Adult Multi-Function Defibrillation Electrodes Radiotransparent
22660PC – Medi-Trace Cadence Adult Multi-Function Defibrillation Electrodes Pre-connect
20660 – Kendall Adult Multi-Function Defibrillation Electrodes
40000006 – Kendall 1710H Multi-Function Defibrillation Electrodes
Electrodes produced by Covidien and distributed under the following brands also have the same connector compatibility issue – All Lot Numbers
MC1710H – MediChoice Multifunction Electrode
M3718A – Philips HEARTSTART Multifunction Electrode Pads
NOTE: These electrodes work with the appropriate Philips AEDs.
Covidien alerted customers to the recall with an Urgent Field Safety Notice on September 18, 2014. The notice advised customers to take the following actions:
Do not use the recalled Covidien electrodes with Philips FR3 and FRx AEDs.
Review the use of Covidien defibrillation electrodes in your facility to assure that Covidien electrodes are not provided with Philips model FR3 or FRx AEDs.
Only use Philips FR3 and FRx AEDs with Philips electrodes as specified in the equipment manual.
Complete and return the notification tracking form attached to the Urgent Field Safety Notice.
Inform others in your facility about this recall.
Inform other persons or facilities if your facility distributed any of the listed Covidien defibrillation electrodes and forward a copy of the Urgent Field Safety Notice to them.
Customers who need additional information or to report a problem, may contact Covidien Quality Assurance at 1-800-962-9888, option 8, extension 2500, Monday through Friday, 8 a.m. to 5 p.m., Eastern Time or email Mansfield.productmonitoring@covidien.com.