The future is here, and that brings along with its advanced technology and out-of-the-box gadgets for everyday tasks.  One of the most prevalent pieces of advanced technology we have recently been introduced to is the self-driving car. This type of vehicle, called a variety of names including autonomous, driverless, and robotic, is capable of sensing its surrounding environment and navigating with the help of technology such as radar, GPS, Odometry and computer vision — none of which requires a human being's assistance. While it seems grandiose and exciting in theory, there are many things that can go wrong. In this day and age, we are all privy to the fact that technology can sometimes fail us in those moments when we need it the most. As your attorneys at Wolf & Pravato, we are prepared to handle these "cases of the future" right now, in the present.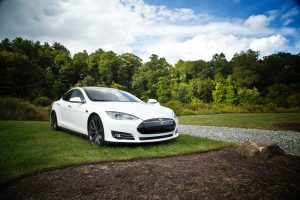 The most commonly known self-driving car at the moment is the Tesla, a luxury American-made car focused on using sustainable energy and offering the safest, quickest electric cars on the road. Even though Tesla prides itself on being considered the safest option out there when it comes to electric, self-driving vehicles, think about what it means to be on "autopilot". When we express that we've done something on "autopilot", we often mean that we've done something without thinking it through entirely, without considering what it means or what will happen as a result. Does this interpretation not ring true for a vehicle in the way that it does for a human? Think about it…
Of course the idea of a self-driving car is appealing, and driving these vehicles can be an exhilarating experience, but there are things to take note of before getting behind the wheel. Yes, there is scientifically backed technology and systems in the vehicle that assist in creating the "decisions" these cars are making, but when serious car crashes involving self-driving vehicles are reported as frequently as they are, it begs us to look at the bigger picture and insist that you take extreme caution when purchasing and utilizing a self-driving car.
In the event that you are a victim of a self-driving car accident due to something malfunctioning or going wrong with your self-driving vehicle in Fort Lauderdale or the greater South Florida area, we at Wolf & Pravato, a leading car accident injury law firm in Fort Lauderdale, want to make sure that you are properly treated, cared for, and compensated. Wolf & Pravato distinguishes itself because of decades of experience and the legal resources to handle virtually any case involving injury to families or individuals. For 21 years, we have handled thousands of car accident cases, and with each case comes more knowledge about our community and how to best serve our clients.
Wolf & Pravato makes a promise to its clients that all cases are guaranteed to be handled by an experienced personal injury attorney, coupled with the most innovative and knowledgeable legal support staff in the profession. Wolf & Pravato has a reputation of being a progressive auto accident law firm in Fort Lauderdale and is trusted within the legal community, often being called upon to settle cases that other personal injury law firms may not be able to completely handle on their own. Whether by trial or strategic negotiation, Wolf & Pravato wants its clients to be able to return to a normal life, and thus its team will dedicate their time to providing tireless legal representation in every aspect of each and every client's case.
We believe that knowledge is power, and our goal at Wolf & Pravato is to empower each client to know every step they should take should they find themselves the victim of a car accident. When it comes to driving a self-driving vehicle, there are things you need to be aware of and keep in mind at all times. According to an article on USAToday.com, Tesla has been facing scrutiny about its Autopilot mode, and cites two non-fatal yet, still severely damaging accidents that occurred while in Autopilot mode: one that happened recently in Los Angeles when a Model S veered into a parked police cruiser, causing major damage to both vehicles, and another in Salt Lake City, UT when a driver was injured after her car hit a parked fire truck. This is a crucial component when undertaking the responsibility of getting behind the wheel of a self-driving car: do not put 100% of your trust in Autopilot mode. Tesla reminds its drivers to keep their hands on the wheel and maintain control of the vehicle at all times in order to ensure safety. The article states that Tesla released a statement expressing that it "has always been clear that Autopilot doesn't make the car impervious to all accidents, and before a driver can use Autopilot, they must accept a dialogue box which states that 'Autopilot is designed for use on highways that have a center divider and clear lane markings.' " Drivers must regard Autopilot as a helpful assistant to their journey on the road, not as the sole guide in charge.
Although both of the drivers in the accidents described above did survive through the crash, that not always the case. It's these unfortunate situations that we hope to prevent by informing our clients about how to properly handle a self-driving vehicle. This past March, in Mountain View, Calif., a Tesla Model X slammed into a highway barrier and killed its 38-year-old driver at the wheel, an Apple engineer who had reportedly complained to the dealership that when he used the Autopilot feature, the car kept swerving toward the very same barrier that struck the fatal collision, according to an article published about the accident on Newser. The article also states that Tesla said the driver received visual and audible warnings earlier in the drive and that his hands were not detected on the wheel for six seconds prior to the collision. The moral of this tragic story? Listen to the Tesla. As mentioned, it is there to be a helpful guide as you make that morning commute to work, drive hours away to visit family for the holiday, or even if you're simply running errands. If it tells you to keep your hands on the wheel, do not ignore the cue.
Thankfully, the Tesla brand is always working to improve its safety features and most recently added a new speed control feature dedicated to a Fort Lauderdale teen who was killed in a crash when a 2014 Model S, going 116 mph, crashed and caught on fire, killing two 18-year-olds and injuring another. According to the Sun Sentinel, a new owner's manual update made available on Saturday, July 7th, Tesla drivers can limit the car's speed between 50 mph and 90 mph.
If you've been the victim of a self-driving car accident in Florida and you have questions about a possible case, contact us today for a free consultation. Don't wait, call us. One call, that's all.