Summer is here, and that means it's high time for children to spend their days (and possibly even nights) at summer camp, explore new sports and outdoor activities, and play with friends at the pool or beach. Although these experiences are crucial to a child's youth to help them grow mentally, physically and emotionally, these types of things also tend to bring along unwanted injuries. Things can get especially rowdy at camp, and when there are pools and sports equipment as the center theme of activity, injuries in children are prevalent.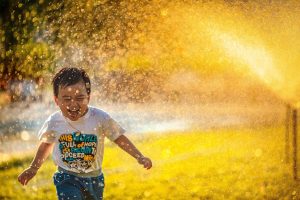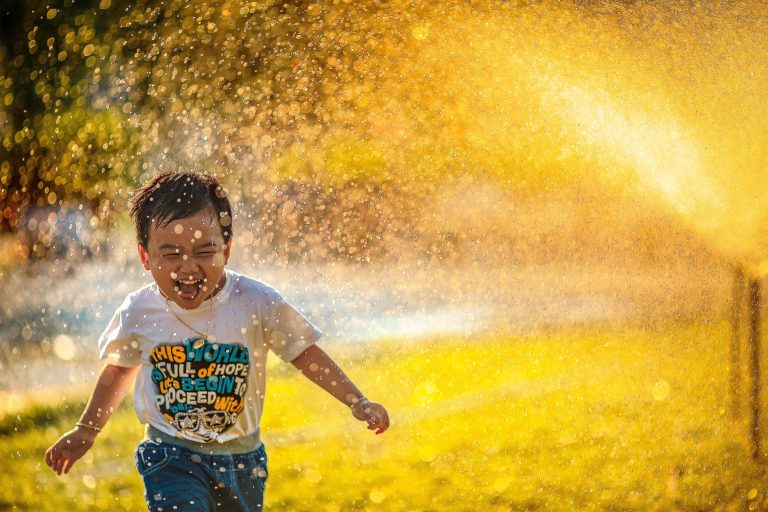 You may not be aware, but too often these child care businesses are understaffed and improperly supervised, and many of these facilities do not follow the requirements put forth by Florida law.
Over the past ten years, many states — including Florida — have been working with the American Camp Association (ACA) and their camp standards to complement and strengthen the camp profession. According to their website, the ACA has advanced its development efforts and exploration of quality and best practice indicators for the camp industry. States vary in the way they oversee camp operations, and systems are constantly being updated as new practices are explored. As far as Florida is concerned, state regulation require licenses for Florida Department of Children and Families, Florida Local County Health Departments and Florida Department of Health for both day and resident camps, as well as set safety standards for amusement rides (an example would be a zip line) and criminal backyard and FBI checks on employees and volunteers. For a full list of Florida State Regulations, visit the ACA website here.
While summer camp is the main focus during the current time, this is also something to think about during the school year. School activities can also get rowdy, and with gym class introducing new sports and equipment into the mix, as well as allotted free time during recess, accidents are bound to happen. According to AllLaw.com, a study cited by the Centers for Disease Control and Prevention found that 80% of elementary school children visit the nurse because of an injury that happened while at school. Although some of these are unavoidable, others are due to unsafe physical conditions or actions of other students or staff.
These educational institutions must adhere to specific laws to keep their students safe while school is in session. Schools have various hazardous situations to take into consideration, such as unsafe playground equipment, frayed electrical wires in classrooms, slippery floors caused by leaking roofs, unsanitary cafeteria conditions, and mold or other toxic materials. The AllLaw.com article reminds us that schools have the responsibility to "take reasonable steps to keep students from harming one another. At the minimum, this responsibility includes hiring enough staff to supervise the students on the premises. Teachers, recess monitors, hall monitors, bus drivers, and crossing guards serve the purpose of ensuring student safety. Additionally, schools must use care when hiring teachers, coaches, and other staff. They have a duty not to expose students to dangerous adults."
These rules and regulations have been put into place by Florida law in order to keep our children, and even the adults in charge of them, safe. School and daycare employees are essentially acting as a child's parental surrogate, or what is legally referred to as "in loco parentis", meaning that they have a duty to keep danger and harm from their students. If they fail to succeed as this important role in a child's life, a parent may be able to bring a civil suit against whomever is responsible.
Do keep in mind, however, that there are exceptions to school liability. The AllLaw.com article states that "a school generally will not be liable for injuries that occur on school property outside school hours or outside school-sponsored events. […] Another important exception to a school's liability for injuries involves organized sports. If a student twists an ankle while playing football, the parents of the child cannot sue the school for negligence because student athletes assume the normal risks involved in sports activities."  Similarly, public schools are also given immunity in certain instances and it's important to be well versed and aware of these particular laws so you know whether your state will hold the school responsible for your child's injury or not. These laws vary from state to state, and the specific facts of your case.
In the event that the above immunity circumstances do not apply to your situation and you have checked with your state law, if your child has been involved in an incident while at summer camp or in school in Fort Lauderdale or the greater South Florida area, we at Wolf & Pravato, a leading personal injury law firm in Fort Lauderdale, can alert the proper authorities and take the appropriate steps to help determine if the school had a supervision plan in place, if the teacher used reasonable care to monitor your child, and if the injury was foreseeable or likely to occur under those circumstances. In order to aid this type of a case, it is important that the injury is documented with photographs and all medical attention and care taken, as well as making sure to interview any and all witnesses. If you find yourself in this situation with your child's daycare, camp or school, it is crucial that you take these steps to ensure you are able to get the best legal advice and results.
Wolf & Pravato distinguishes itself because of decades of experience and the legal resources to handle virtually any case that involves personal injuries, especially when it comes to keeping our children safe. Wolf & Pravato guarantees its clients that all cases will be handled by an experienced personal injury attorney, coupled with the most innovative and knowledgeable legal support staff in the profession. Wolf & Pravato has a reputation of being a progressive firm, and is trusted within the legal community, often being called upon to settle cases that other personal injury law firms may not be able to completely handle on their own. Whether by trial or strategic negotiation, Wolf & Pravato wants its clients to be able to safely and quickly return to a normal life, which means their team will spend dedicated time providing tireless legal representation in every aspect of each and every client's case.
The goal at Wolf & Pravato is to empower each client with the knowledge needed about rules and regulations within their children's daycares, camps and schools in order to keep them safe and prevent further incidents from happening in the future. Don't wait, call us. One call, that's all. Contact us at 954-522-5800 for a free case evaluation, or schedule online.