Frozen Food Due to Fear of Listeria Contamination
Amy's Kitchen, a popular frozen vegetarian food company, is voluntarily recalling about 73,897 cases of their Spinach Lasagna, Enchilada Verde Whole Meal, Gluten Free Tofu Scramble Breakfast Wrap, and Brown Rice & Vegetables Bowl because they may be contaminated with Listeria monocytogenes bacteria.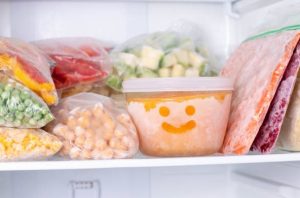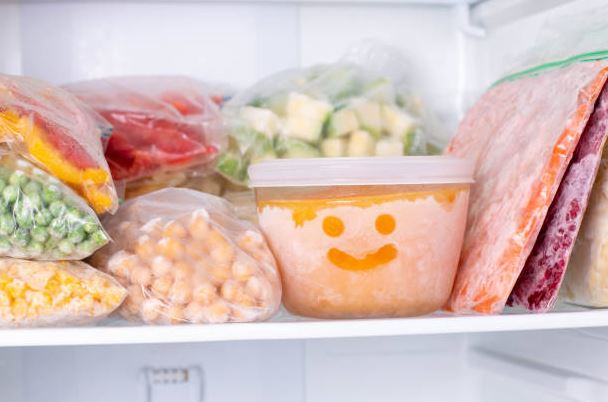 The voluntary recall came when Amy's Kitchen was notified by one of their organic spinach suppliers that their spinach may be tainted with the bacteria. If consumed by the young, elderly, or anybody with weakened immune systems, Listeria monocytogenes can cause serious or fatal infections, and it can cause pregnant women to miscarry or have a stillbirth. Otherwise healthy individuals may experience less severe symptoms like fever, headache, stiffness, nausea, and diarrhea.
The Centers for Disease Control and Prevention state that Listeria monocytogenes is often found in soil and water and can survive for years in a food processing factory. The bacteria can contaminate raw meats and vegetables, as well as cooked and processed foods.
The recall by Amy's Kitchen wasn't prompted by complaints of illness; they issued the recall out of an "abundance of caution," according to a recent press release by the Food and Drug Administration. Many loyal customers stand behind the California-based family business, with comments about the recall like:
"If you check out Amy's website you'll see that Amy's Kitchen is indeed entirely owned by the family that founded the company – Andy and Rachel Berliner and their daughter Amy."
"No one was "affected"… There were no reports of illness. Amy's decision to recall as a caution BEFORE anyone might become ill. Unlike other large corporations that only care about the bottom line."
If you have purchased any of the following Amy's Kitchen frozen food items, you should return these potentially-tainted products to the store for an exchange or full refund:
Update:
The tainted spinach recall is growing. The following companies have also issued recalls due to listeria bacteria concerns:
Wegmans Food Markets is recalling roughly 12,540 packages of Wegman's organic spinach due to possible contamination with listeria. The 12-ounce product was sold in the frozen food department of the company's 85 stores in New York, Pennsylvania, New Jersey, Virginia, Maryland, and Massachusetts between Jan. 27, and March 21.
Carmel Food Group issued a voluntary recall of certain Rising Moon Organics frozen ravioli items over the same concern. The Hayward, Calif.-based company did not say how many packages or cases of the ravioli were produced with the ingredient in question or how widespread their recall is.
Blue Bell expanded their ice cream recall to include 3-ounce cups of chocolate, strawberry, and vanilla ice cream with tab lids because of possible exposure to the listeria bacteria. The Blue Bell creamery in Brenham, Texas, earlier this month recalled several other products made on the same production line after listeria was detected. Five people developed listeriosis in Kansas after eating Blue Bell products and the FDA says three of them died.
According to the Center of Disease Control website, Listeria is the 3rd leading cause of death from food poisoning. Read more or visit our Fort Lauderdale product liability lawyer at the Law Offices of Wolf & Pravato for legal consultation.