5 Things to Do If You've Been Hit by a Drunk Driver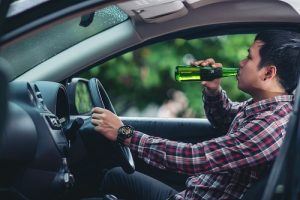 After being hit by a drunk driver, there are five things you can do to recover. First, see a doctor and treat any injuries you may have from the accident. Then, you can begin gathering evidence for a case, which includes writing out your statement on what happened. Finally, you should know that you have a right to seek legal representation when pursuing compensation. By taking these five steps, you can protect your right to recover your accident-related losses. As you build your personal injury case, remember to put your health and well-being first. While you rest and recover from your injuries, a Florida car accident lawyer can navigate the legal process.
See a Doctor and Follow Through With Your Treatment Plan
Nothing should come before your health, especially after a car accident. Whether you needed an ambulance and emergency room care at the scene of the accident, make sure you see a doctor and follow through with a treatment plan. You may also need to see specialists who can help with more severe injuries that could lead to chronic medical conditions.
You deserve to make your maximum medical recovery, and we want to fight for the money to cover any future medical care costs that may arise. This means we need ample documentation and evidence of your injuries and prognosis. Plus, if you forego medical treatment, an insurer could argue that you contributed to your injuries or try to get you to settle for much less than what your case is worth.
Gather And Save Any Available Evidence
It's likely that you took pictures of the damage to your car if you were able to after the accident. You may have even obtained the drunk driver's contact and insurance information when the police arrived at the scene. They may have given you a copy of the official police report, and the completed version will usually be available after a few days.
All of these pieces of information can serve as key evidence in your drunk driving case. Make sure you compile anything you can and save it for your records.
Your attorney can use this information to build your case, but they will also have special methods of obtaining additional information, such as traffic camera footage. Something like this can come in handy if the drunk driver fled the scene of the accident, for example.
Prepare Your Statement of Events
When the police determine that a driver involved in a collision is intoxicated, there is clear and ample evidence of negligence. Still, you will need to provide a statement about what happened to your insurance company, so it's best to prepare for this. You should stick to the facts, such as the location, date, and time of the accident, and avoid speculating about fault.
Sometimes, it helps to write out your description of what happened in chronological order. Try to do this as soon as possible after the accident so that the events are fresh in your mind.Your fort lauderdale car accident attorney can also help by communicating with the insurer on your behalf. Still, it is a good idea to document your experience of the accident from your perspective.
Consider Hiring a Drunk Driving Accident Lawyer
Even when cases seem straightforward, such as with drunk drivers, building a case and navigating the legal system can get complicated. The good news is you don't have to do this alone. You have a right to legal representation, and a fort myers car accident lawyer can lead your case while you rest and recover.Many personal injury west palm beach car accident lawyers also work on contingency, as we do. This means it costs you nothing up front to start your case. Your lawyer simply takes a percentage of your potential compensation.
Pursue Fair Compensation and Justice After Being Hit by a Drunk Driver
When people choose to drink and drive, they risk not only their lives but also the lives of their passengers, other motorists, and pedestrians alike. There is no excuse for such preventable negligence. If you were hit by a drunk driver, you and your family deserve fair compensation from a liable party. It's also more than compensation; it's justice.
A settlement or verdict could go a long way to helping you recover from your injuries, make up for lost income, and get back to normal.
Your accident-related injuries may warrant recovery for:
Current and future medical bills
Lost income, including bonuses, benefits, and paid time off
Reduced earning capacity if you cannot earn your pre-injury wages
Pain and suffering
Scarring and disfigurement
Disability
Reduced quality of life
You can also seek wrongful death damages if the accident claimed the life of your loved one. You can generally pursue awards for their accident-related medical bills, loss of income, and funeral expenses. Other awards may apply in your case. Though nothing can make up for losing a family member, your family shouldn't have to struggle in their absence.
After Being Hit by a Drunk Driver, Call The Law Offices of Wolf & Pravato
You deserve justice and fair compensation after being hit by a drunk driver. Our drunk driving accident lawyers can handle your case while you focus on yourself. We can gather evidence of your losses and guide you through the legal process. Start your free consultation with the Law Offices of Wolf & Pravato Call (954) 633-8270 today.