Passengers in Car Crashes are Treated the Same as Drivers in FL Lawsuits
Passengers in car crashes are generally treated the same as drivers in Florida lawsuits. As such, if you were injured in an accident, you can secure compensation for your medical bills, lost income, and pain and suffering.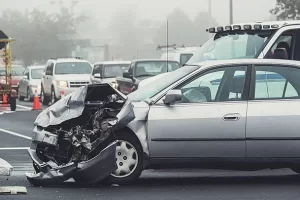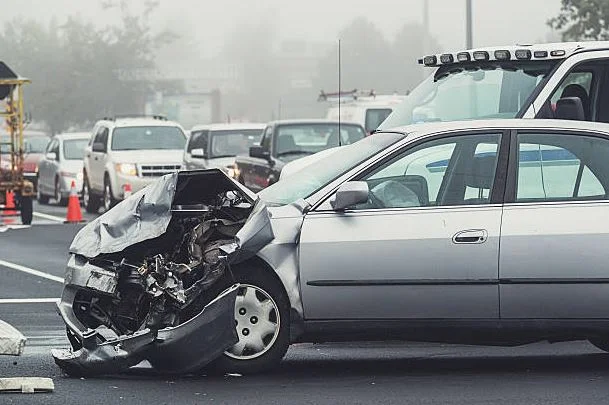 However, the party from whom you can recover your damages varies based on what happened. A Fort Myers car accident lawyer at our firm can review your case and determine who the liable party is.
You Can File an Auto Insurance Claim in Florida
If you were hurt as a passenger in a Florida collision, you may not know who should pay for your losses. Depending on your situation, you could hold one of the following parties accountable:
Your Auto Insurance Carrier
According to Florida Highway Safety and Motor Vehicles (FLHSMV), all vehicle owners must have auto insurance, which entails at least $10,000 in personal injury protection (PIP) and $10,000 in property damage liability (PDL).
Even if your car wasn't in the crash, you can still file a claim with your insurance provider. If you have minimum coverage, it will pay up to 80% of your reasonable medical care expenses up to $10,000.
The Driver's Auto Insurance
Regardless of who is liable for the accident, you could have grounds to file a claim with your driver's insurer. In the event your damages exceed the liable policy's limits, you can seek additional compensation from both drivers' insurance companies.
If the other driver involved in the accident didn't own the car, the owner may be responsible for reimbursing you.
The Rideshare Company's Insurance Coverage
If you were hurt in a car accident as a rideshare passenger, you may recover compensation from the rideshare company's insurer. According to Uber and Lyft, these policy limits include:
$1 million for third party auto liability
Uninsured/underinsured motorist bodily injury
Contingent comprehensive and collision coverage
Those who were not a passenger in a rideshare vehicle (but a passenger in another car in an accident) may also seek compensation. However, the type of coverage you can obtain depends on the rideshare driver's status.
If they were in the middle of a ride, the aforementioned coverage may apply. However, if they had the app on and were waiting for a ride, you could recover the following:
$50,000 for bodily injury per person
$100,000 for bodily injury per accident
$25,000 for property damage per accident
It may be difficult to pinpoint which rideshare policy applies to your situation. However, a lawyer on our team can determine your coverage options.
Uninsured/Underinsured Motorist Coverage
If neither driver had insurance or enough insurance, you may turn to underinsured/uninsured motorist coverage if you purchased it. You may also pursue compensation through this avenue if you suffered harm in a hit-and-run accident.
You Could File a Personal Injury Lawsuit if Insurance Negotiations Don't Work 
Sometimes, insurers drag out settlement negotiations, undervalue claims, or deny valid claims altogether. In that event, you can file a personal injury lawsuit against the responsible party. Act fast, though. According to Florida Statutes § 95.11(3)(a), the state usually allows four years to take action. Exceptions may give you more or less time to act, depending on your situation.
Still, if you miss this deadline, you may forego your opportunity to collect compensation from the liable party. Then, paying off your damages would be your responsibility.
Damages You Can Claim in Your Passenger Car Accident Case
You can be in the same vehicle as someone else in an accident and still sustain different damages. So, when you seek compensation, your Fort Lauderdale car accident lawyer will base an appropriate amount on: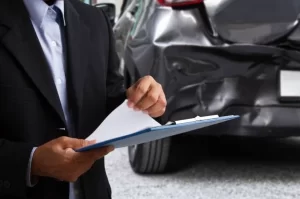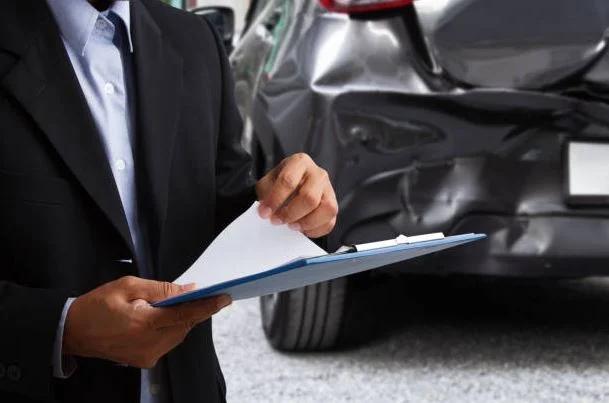 The nature of the collision
The extent of your injuries
Your prognosis and expected recovery period
The insurance company's cooperation
Your mental health and mobility
Your ability to work
The accident's effect on your relationships
Common damages passenger car crash victims can recover in their claims or lawsuits include:
Past and projected medical care costs
Lost income
Reduced earning capacity
Vehicle repair costs (if your car was damaged in the crash)
Scarring and disfigurement
Disability
Mental anguish
Compensation could help you get back on your feet without worrying about your finances.
Partner with the Law Offices of Wolf & Pravato After Your Passenger Car Crash
If you were a passenger in a Florida collision, our Fort Lauderdale personal injury attorneys will ensure you are treated the same as drivers in your claim or lawsuit. Whether you were hurt as a passenger or driver, you deserve fair reimbursement for your injuries and damages. Call the Law Offices of Wolf & Pravato at (954) 633-8270 today for a free case review.