Fort Lauderdale Auto Accidents with Teen Drivers
In Fort Lauderdale, these areas see the highest auto accident rates with teen drivers: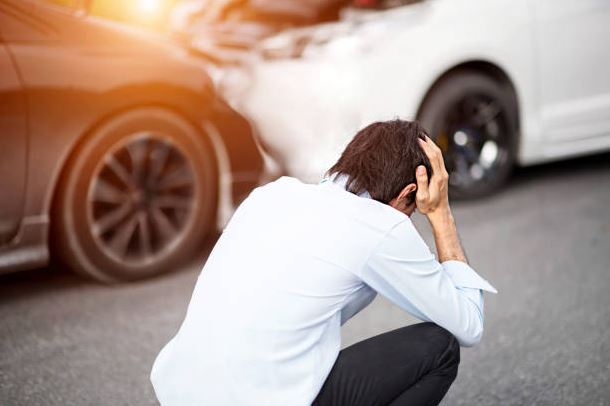 US-1, especially the interchanges at Oakland Park Boulevard and Commercial Boulevard
Sunrise Boulevard (the area between Bayview Drive and Andrews Avenue is especially dangerous)
Downtown Fort Lauderdale, especially around Las Olas
Teens are more likely to cause auto accidents, primarily because of their inexperience. If you (or your child) suffered harm in a Fort Lauderdale auto accident, you have legal options.
Many Teen Accidents Happen Between Memorial Day and Labor Day
Memorial Day through Labor Day see the highest incidence of teen driving accidents, per the Florida Department of Transportation (FDOT). It's called "the 100 Deadliest Days" due to the frequency of fatal accidents.
Drivers between the ages of 15 and 19 are at an increased risk of suffering fatal injuries and accidents during this time. Understanding how these accidents occur is critical to reducing the number of teen accidents and fatalities.
Common Causes of Fort Lauderdale Auto Accidents Involving Teen Drivers
Car accidents in Fort Lauderdale involving teen drivers are common. In some cases, teen drivers are responsible. The FDOT lists these causes of teen car accidents:
Distracted Driving. Distracted driving isn't just cellphone use; it can also refer to socializing, eating, and drinking while driving. When a teen drives with a friend, they face a heightened auto accident risk because of the potential distraction.
Immaturity. Teens don't have fully formed frontal lobes. This part of the brain manages decision-making. Without fully matured frontal lobes, teens are more likely to engage in reckless driving and other negligent behaviors.
Inexperience. An inexperienced teen driver may not know how to respond to certain hazards, including inclement weather conditions. This also increases the possible risk of collisions.
Intoxication. Drunk driving contributes to countless collisions each year. Some teens don't understand the gravity of driving while intoxicated and endanger other road users.
While teens are more likely to suffer auto accidents, they're not the sole cause of these collisions. Driver negligence, defective auto parts, and dangerous roadways also contribute to teen accidents in Fort Lauderdale.
Poor Roadway Conditions Contribute to Countless Florida Auto Accidents
Teens are not always responsible for auto accidents. Some roads in Fort Lauderdale, especially in densely-populated urban areas, are not well-maintained. Potholes, uneven paving, and accident debris threaten road users' safety every day.
If poor roadway conditions caused your accident, you could hold a municipality responsible. You could argue that because it didn't properly maintain a roadway, you suffered harm and deserve damages.
Going toe-to-toe with a government agency may seem overwhelming. However, you can partner with a Fort Lauderdale personal injury lawyer from our firm. They can manage everything your case requires and seek the best possible outcome.
Who Is Responsible for Teen Driver Auto Accidents in Fort Lauderdale?
Florida operates on a no-fault insurance system. After a collision, even with a teen driver, you file a claim with your own insurer to pursue damages. However, if your damages exceed your policy limits, you can hold the teen's parents responsible for your losses. They could pay for your economic and non-economic damages.
This can get confusing––especially if you've never been in an accident before. If you or a loved one was involved in a collision, you can partner with an accident lawyer. They can determine liability, calculate your losses, and pursue what you need.
Consider Prompt Legal Action After Your Fort Lauderdale Car Accident
Florida's statute of limitations (Florida Statutes § 95.11) limits how long you have to file a lawsuit after a collision. You generally have four years to file your case, beginning from the date your accident happened. It's crucial to file your case within this deadline. If you don't, you could lose the right to seek damages.
You Can Recover These Damages for a Teen Driving Collision
If you were in an accident involving a teen driver, you can seek compensation for: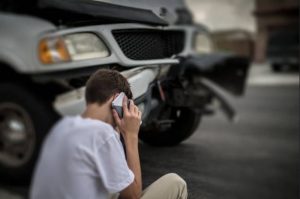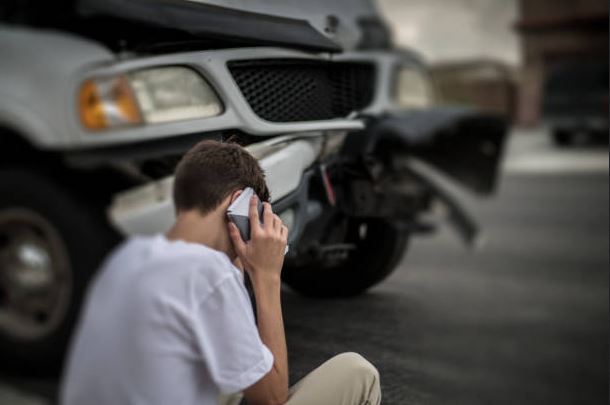 Lost income and other job-related benefits
Healthcare expenses, past and future
Property damage costs
Loss of consortium
Funeral and Burial fees (if you lost a loved one)
Temporary transportation arrangements
Childcare expenses
Mental trauma
Various out-of-pocket expenses
You may seek other damages in addition to those listed here. How much you can recover depends on your injuries' severity, financial losses, and other related matters. When you partner with our injury team, we will fight for everything you need to restore your financial stability.
Partner with Our Car Accident Lawyer in Fort Lauderdale
If you were seriously injured in an accident caused by a teen driver, you can hold the negligent party accountable. Get help pursuing your case when you contact the Fort Lauderdale car accident lawyer at the Law Offices of Wolf & Pravato.
Schedule your no-cost, risk-free consultation now by calling (954) 633-8270. We're ready to listen to your story and start advocating for you.