Motorcycle Accidents are Increasing in Florida
It's difficult to pinpoint exactly why motorcycle accidents are increasing, but Florida's wide roads and sunny weather means many motorcyclists are out on the road, and riders face many dangers. In addition, motorcycle popularity is on the rise. Despite programs to reduce accidents and save lives, the number of fatalities in Florida from motorcycle accidents has more than doubled over twenty years, according to Ride Smart Florida.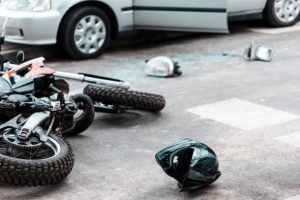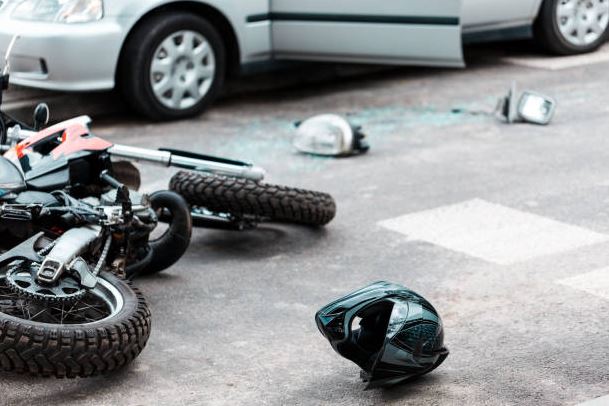 Overall, motorcycle fatalities remain disproportionately elevated despite the campaigns to improve awareness. Public safety campaigns are essential. When you consider that motorcycles account for less than 3% of Florida's registered vehicles and also still less than 1% of vehicles that actually drive on public roadways – then it's hard to swallow the numbers of nearly 17% of all traffic fatalities in Florida.
Motorcycle Popularity Is Rising
According to the Insurance Institute for Highway Safety (IIHS), the number of motorcycles has steadily increased over the years since 2002. During the pandemic, there was a slight slowing, but the registrations remained steady.
In 2002, there were 4.3 million registered motorcycles in the United States. By 2021, that number had doubled to 8.6 million registered motorcycles.
Common Causes of Motorcycle Accidents
There are several known common causes for all vehicle accidents on the roadways. One common cause for motorcycle accidents that stands out is vehicles making left-hand turns. Whether it is due to visibility or misjudging the motorcycle's speed, this is a common causes of motorcycle accidents. Other common causes of motorcycle accidents are:
Speeding
Low Visibility
Distractions
Road Hazards
Know the Numbers
Many agencies track accidents on roadways. The idea is to consistently improve safety for everyone. If you are a motorcycle enthusiast, it might help to know the numbers.
Knowledge can't prevent accidents. But, it might help you better react to one. Knowing the leading causes and having the insight to look for them may help you respond more quickly. Preparation makes everything easier.
Florida Motorcycle Accidents Per Year
In 2019, Florida had a total of 401,867 traffic accidents, according to Florida Highway Safety and Motor Vehicles (FLHSMV). Of these, 8,895 involved motorcycles. Florida has many motorcycles on its roads due to the state's many days of great weather. As a result, there are motorcycle accidents.
In 2019, 550 motorcycle accident victims lost their lives, and 2,072 motorcycle riders were hurt to the point of having permanently incapacitating injuries.
First Harmful Event
Of single-vehicle crashes, 95.1% of riders first struck a fixed roadside object, according to the Federal Highway Association (FHWA). Most motorcycle accidents are single-vehicle accidents. Often, studies of automobile and motorcycle accidents look at the big picture.
They want to know what types of things contributed to the event. It is also essential to study the one small thing that sets off all the actions that precede the accident.
Type of Motorcycle with the Most Crashes
The motorcycle body style that you are riding matters in a collision. Studies have shown that super sports are involved in four times as many fatal crashes as any other type.
Weather Impacts Fatalities
Weather does have an impact on fatalities in motorcycle accidents. However, it can be misleading when you look at the numbers. As a knowledgeable motorcycle driver or rider, you realize that riding a motorcycle on wet roads can lead to more accidents. This is because roads can get slick quickly.
FLHSMV extensively graphs information about traffic safety, accident data, and more. For 2019, they list 3,185 fatalities under weather conditions.
What surprises some is that 2,424 fatal motorcycle accidents occurred on clear, dry, and sunny days. However, when you look at rainy days, the ones you'd expect the increase, there are 188 fatalities. This is because riders tend to avoid riding on a rainy day, but accidents on these days still happen.
States with the Highest Motorcycle Fatalities
The National Safety Council (NSC) shows that the sunshine state, Florida, has the highest number of motorcycle deaths per year. The 2020 results listed the top three states with the most motorcycle deaths per year as:
Florida: 600 deaths
California: 539 deaths
Texas: 483 deaths
These are sunny states, but, as it shows in the information above, it isn't always bad weather that you should be watching.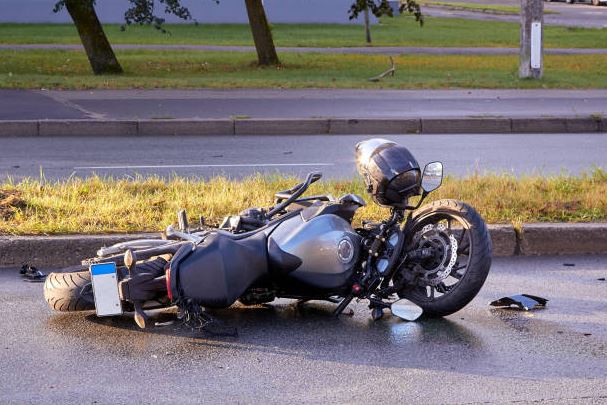 Remember that staying prepared, wearing a helmet, keeping your bike maintained, and following the speed limit can help prevent accidents and fatalities.
Find a Fort Lauderdale Motorcycle Accident Attorney at Law Offices of Wolf & Pravato

It isn't easy to identify exactly why motorcycle accidents are increasing, but Florida's roads have plenty of riders, and there are many causes of accidents. If you or a loved one is the victim of a motorcycle accident in the Fort Lauderdale area, it helps to have a Fort Lauderdale motorcycle accident lawyer familiar with the local courts, state and federal laws, and how to negotiate the best compensation for you. The Law Offices of Wolf & Pravato team can help. Call us at (954) 633-8270, and we can review your case and determine the best course of action for you.