If you or your loved one has been in a car accident, you know about the exhausting process of filing a lawsuit and claiming compensation. Having a Fort Lauderdale car accident lawyer by your side is a huge help. We not only handle your entire filing process but ensure you get the right compensation, too.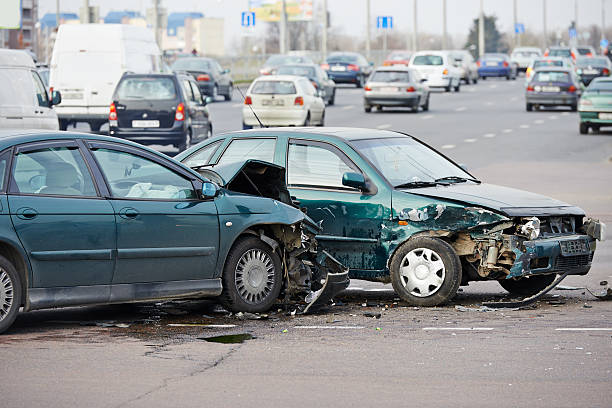 One of the most common questions we get from our clients is, is car injury lawsuit settlement taxable? It is a legit concern because when you have a personal injury case, there arise some important tax liability questions. In today's blog, our Wolf & Pravato lawyers are breaking it down for you.
Is Car Accident Injury Lawsuit Settlement Taxable?
The short answer to this question is yes and no. The tax liability on your accident lawsuit settlement differs from case to case.
As a general rule, there are no tax liabilities on your auto accident insurance settlement. However, exceptions always come along with the law. Everything here depends on the types of accidents and losses you had. Below are the details of different settlements.
What is Taxable in a Motor Vehicle Accident Lawsuit Settlement?
Here are the common accident compensations a person may get when a lawsuit settlement takes place. Let's understand how the taxation factors play a role in each one of them –
Compensation for Medical Care
Physical injuries are the common reason for people filing a lawsuit as medical care costs a fortune. As a part of the settlement, you can receive compensation for surgery, hospital stays, doctor's visits, rehabilitation, prescription drugs, over-the-counter medication, and assistive devices ( crutches or a wheelchair).
These present and future anticipated medical bill money is excluded from your income tax.
Compensation for Pain and Suffering
Physical injuries cost you your health, fitness, and body. To make up for the pain and suffering, you can get compensation. The amount depends on the severity of your injuries and the evidence the court has. Nonetheless, whatever amount you get is non-taxable as pain and suffering arise out of physical injuries.
Compensation for Property Damage
If the accident was serious, it probably caused your vehicle damages. Your lawyers can help you get compensation for property damage. Since they are out-of-pocket expenses and not income, the settlement amount is not taxable.
Compensation for Lost Income
If your accident has caused you damages that come in between you getting back to work, you have the right to receive compensation for the lost income. For example, physical injuries may not allow you to go back to work until you heal. In case of permanent injuries such as paralysis, you may not ever be able to go back to your previous job or have to settle for a low-paying job after a job change. In such cases, your compensation money covers the lost present and future income.
However, since this compensation money is a part of your income and had been taxable if you were able to work, you need to pay tax on it.
Compensation for Emotional Distress
Accidents can leave you with emotional distress and cause mental suffering in the form of anxiety, depression, embarrassment, fear, or trauma. Your personal injury lawyer in West Palm Beach can help you get compensation for mental distress.
Whether this compensation comes under tax liability or not depends on the source of emotional injury. If the reason behind your distress arises due to your physical injuries, it is non-taxable. However, if the accident didn't cause physical damage but only emotional distress, it is taxable.
Compensation for Punitive Damages
Punitive damages are exemplary damages awarded by the jury if the accident happened because of the defendant's bad conduct. It's like a punishment for negligence. If your lawyer proves that the accident happens because of the defendant's intentional means, you can get compensation for that.
Again, punitive damages do not compensate for your out-of-pocket losses. Therefore, you have to include them in your tax returns.
Contact Us at Law Offices of Wolf & Pravato
To figure out how much tax you need to pay on your settlement, take your lawyers' help to classify the damages into taxable and non-taxable categories. Law Offices of Wolf & Pravato, the leading lawyers' firm of Florida, draft a settlement agreement way in advance to not cause chaos later. Contact us to assist you in the complete process of your car accident settlement.