Who Is to Blame If a Car Crashes While in Autopilot Mode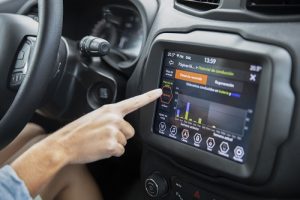 If a car crashes during autopilot mode, various entities may bear liability, including the operator of the autonomous vehicle, the vehicle manufacturer, or even a government entity. Every car accident requires an investigation to get to the bottom of who caused or contributed to the collision; however, this process can be even more difficult when the crash involves an automated vehicle. You can hire a car accident attorney to help you file a claim or personal injury lawsuit against the liable parties. Florida allows self-driving cars to operate on the road, but operators of these vehicles still have to follow traffic laws and afford a duty of care to all motorists and pedestrians on the road.
Florida's Laws on Autonomous Vehicles
According to Florida Statutes § 316.85, a fully autonomous vehicle does not require a licensed human operator to be physically present in the vehicle. However, the person operating the vehicle remotely must follow the same traffic laws and regulations, and there are certain requirements for the autonomous vehicle itself. For example, Florida Statutes § 319.145 requires that any autonomous vehicle on the road has a safety system that alerts the operator of the vehicle, as well as the passengers, of a system failure and has the capacity to safely pull over, come to a complete stop, and engage the hazard lights if the human operator or passengers ignore the alter.
How a Case for Compensation Can Get Complicated After a Crash During Autopilot Mode
If you were hit by a self-driving car, you may experience difficulty identifying the liable party and holding them responsible for your damages. For example, you will first have to determine what exactly led or contributed to the accident. If the autonomous car's safety features failed, a manufacturer may be liable. If a person was operating the self-driving car remotely or while they were physically present in the vehicle, they may be liable for your injuries. Even a local government entity may share liability if a road hazard contributed to the crash. Either way, it's not unlikely for insurance companies to go back and forth denying liability. This can cause delays in the legal process and a massive headache for anyone attempting to lead their case on their own.
How a Car Accident Lawyer Can Help After a Crash During Autopilot
If you were hurt in a crash with a self-driving car, such as a Tesla, you don't need to take on the at-fault driver and their insurer alone. You have the right to hire a car accident lawyer who can handle your case while you rest and recover.
Our firm can investigate your autopilot car crash and identify the liable parties. From there, we can:
File an insurance claim or personal injury lawsuit
Complete any required paperwork
Handle all communication with the liable parties and their insurers or defense attorneys
Field settlement offers and negotiate with insurers for fair compensation
Represent you in a trial
Meet important deadlines related to your claim or lawsuit
When we take on your case, you can expect nothing less than personalized legal care. We never apply a one-size-fits-all approach to our cases, especially when they involve self-driving cars. We know your accident and injuries are unique, and we want to pursue compensation for you and your family.
Deadlines for Filing a Personal Injury Lawsuit After a Crash During Autopilot Mode
You do not have forever to take legal action against a liable party. According to Florida Statutes § 95.11, you usually have two years from the date of the accident to pursue a  personal injury lawsuit fort laudardale  . If you lost a loved one in an autopilot car crash, you generally have the same amount of time to pursue a wrongful death lawsuit. If you miss this deadline, you risk seeing the court dismiss your case, and insurers may have no reason to honor your claim after that. You could miss out on your last and best chance to receive fair compensation for your accident-related losses.
This is why you should begin working on your case as soon as possible. A fort lauderdale car accident  lawyer from our firm can help streamline your case through the legal process and keep you updated about its progress along the way.
Work With Our Autopilot Car Crash Lawyers Today
You deserve to rest and focus on your physical recovery, but when seeking compensation for a crash during autopilot mode, that can be difficult. You don't have to do it alone. Our florida car accident lawyers can take on your case and work to hold each liable party accountable for your losses.
We offer free consultations so that you can get clear on your legal options and learn more about how our law firm can help you. The Law Offices of Wolf & Pravato is ready to get started on your case immediately. Call (954) 633-8270 to start a free case review.