At-Fault Driver Claims Brake Failure In An Auto Accident
An at-fault driver might claim brake failure in an auto accident to get out of bearing liability. The respective insurance company may hire a mechanic to look into the actual cause of the crash.
Whatever they find, you can still benefit from hiring a car accident lawyer. Not only can they launch their own investigation into what happened, but they can also help you seek compensation for your damages. The Law Offices of Wolf & Pravato is standing by to hear your story and see how we can serve you. Begin your free consultation when you call us today at (954) 633-8270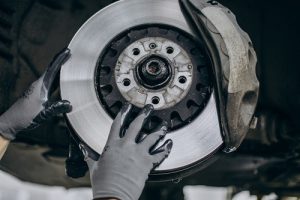 Common Causes of Brake Failure
According to the Florida Department of Highway Safety and Motor Vehicles (FLHSMV), equipment failure didn't account for any car accidents in the state in 2020. The absence of this cause goes to show how rare brake failure is. However, it can still happen. Common causes include:
Overheating brakes: If the brakes get too hot, their power decreases, affecting the vehicle's stopping distance.
Worn-out brake pads: The wear and tear on brakes can reduce their effectiveness, especially when you have to brake suddenly.
Leaking brake fluid: If your brake lines don't have enough fluid, there won't be enough liquid to transfer the force of your foot to the brake pads.
Leaking gas or oil on the brake lines: Oil and gas reduce friction, so if it leaks onto the brake lines, you could have a harder time braking.
Air in the brake lines: Air bubbles can soften the brake pedals, which makes it more difficult to brake.
Who Bears Responsibility for Brake Failure in an Auto Accident?
If the investigation shows that brake failure was, in fact, the cause of the auto accident, the next step is to identify who holds responsibility. It's usually one or more of the following parties:
The other driver: If they didn't regularly have their car serviced and knew or should have known that their brakes needed repair or replacement
The mechanic: If the other driver brought their car in for a maintenance check, but the mechanic failed to identify or address faulty brakes
A vehicle parts manufacturer: All product manufacturers are strictly liable for the items they release to the public
If more than one party bears liability for the crash, your Florida accident attorney can seek compensation from each one based on their degree of responsibility.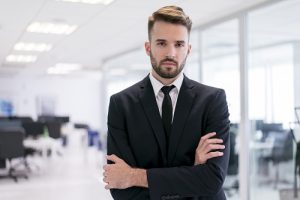 How Your Auto Accident Lawyer Can Prove Fault in Your Brake Failure Case
If you hire a Miami car accident lawyer from our firm, they can bring in a mechanic or vehicle expert to determine if brake failure led to your accident. If so, the at-fault driver or mechanic would be on the hook for your damages. If not, it's back to square one, and your attorney can collect various pieces of evidence, like photos of the crash, traffic camera footage, and the police report, to see who or what caused it.
Generally, they must apply their findings to the theory of negligence, as it pinpoints whose carelessness led to your accident, thereby allowing you to seek fair damages. It consists of these four elements:
Duty of care: The at-fault party had a duty to act with your safety in mind (e.g., ensure their brakes were in good working order and follow traffic laws).
Breach of duty: The at-fault party failed in this duty and acted carelessly (e.g., didn't get their brakes checked, ran a red light, or didn't warn drivers of the faulty brakes).
Causation: This breach of duty caused a car accident in which you were injured.
Damages: You have suffered monetary and non-monetary losses from this crash. Examples include property damage expenses, medical bills, pain and suffering, and loss of income.
Time Limits on Suing the Other Party After an Auto Accident
If you and your Fort lauderdale car accident lawyer believe that filing a lawsuit is the most appropriate way for you to recover compensation, you must know about the time limits the state imposes. Florida Statutes § 95.11 dictates that personal injury claimants typically have four years to take action. Certain exceptions could expand this time frame, but we encourage you to start as soon as possible.
Delaying could hurt you in the long run, as the court may not let you file past the deadline. If you involve our attorneys in your case today, we can work to comply with the deadline.
The Law Offices of Wolf & Pravato Can Determine the Cause of Your Auto Accident
Our lawyers can figure out if what the at-fault driver claims is true: that brake failure caused your auto accident. We can gather evidence and acquire witness testimony to get to the bottom of what happened. Either way, we will fight for your right to fair compensation from start to finish. Contact the Law Offices of Wolf & Pravato at (954) 833-8270. The first call is complimentary.