Car Insurance Cover offers Non Accident Repairs
There are different types of car insurance policies that offer non-collision coverage. So, depending on your policy plan, your car insurance may cover non-accident repairs, such as damages caused by natural disasters or break-ins. In many cases, people can use comprehensive or "other than collision" coverage to cover non-accident repairs.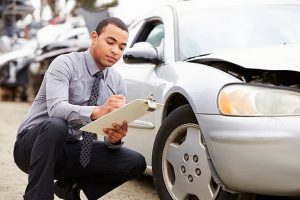 If you or a loved one's vehicle suffered property damage in a non-accident, you can work with a car accident attorney from our firm to file an insurance claim or a lawsuit if applicable. Our law firm helps prospective clients pursue the compensation they need to cover damages and avoid further financial setbacks. If you were injured in the process, you may also qualify to file a personal injury claim or lawsuit.
Comprehensive or "Other Than Collision" Coverage May Cover Your Repair Expenses
Comprehensive insurance covers most other property damage cases that don't involve collisions, which is why it is sometimes referred to as "other than collision" coverage. Whereas collision coverage applies to most motor vehicle accident scenarios, comprehensive insurance applies to non-accident events.
This type of insurance is typically optional under state insurance laws. People who live in areas with high rates of crime or inclement weather may want to purchase comprehensive insurance. However, if you are leasing or financing a vehicle, the leasing company or dealership may require you to purchase comprehensive coverage.
What Is Considered a "Non-Accident" Event?
Comprehensive insurance covers any property damage that was not caused by a collision—unless the collision was with an animal. These events may be referred to as "non-accidents" and can include instances where property damage was caused by:
Natural disasters, such as hurricanes, flooding, or tornadoes
Fire or explosion
Theft
Vandalism
Animals crossing the road
Falling objects or objects left on the road
Poor road conditions (e.g., potholes)
Protests or riots
Other natural causes, such as hail, falling trees, or rocks
As long as the cause does not stem from a motor vehicle collision, your comprehensive insurance may cover the damage. If you are unsure whether your case qualifies for coverage, a Fort Myers personal injury lawyer can review your case and confirm this for you.
You May Qualify to File a Personal Injury Claim or Lawsuit to Cover Damages
If your vehicle was damaged in a "non-accident," then that must mean you have no one to sue for damages, right? Not necessarily.
Though there might not be an at-fault driver involved in your case, there may still be a liable party who could have prevented the property damage—or even bodily injury—from occurring. For example, the following parties may be held liable for non-accident damage:
A municipality may be held liable for poor road conditions that cause damage to vehicles.
A trucking or construction company may be held liable for objects that fell off their vehicles or machinery equipment that caused damage.
A security company may be held liable for failing to keep thieves and vandals out of a gated community.
Individuals who caused damage to your vehicle via theft, vandalism, rioting, or simply by accident in some other way (e.g., sports) may be held liable.
Our legal team can review your case to identify any potentially liable parties and then take steps to start building your case.
What Kinds of Damages Can You Get in a Personal Injury Case?
With a personal injury claim or lawsuit, you may be able to recover compensation for:
Medical expenses if you were injured in the event
Property damage costs, such as to repair or replace your vehicle
Income loss, both current and future
Rental Vehicle Fees
Pain and Suffering and Inconvenience
Each case is unique, so you may qualify for other damages not mentioned in this article, such as damages related to having a permanent disability or disfigurement caused by a fire or explosion.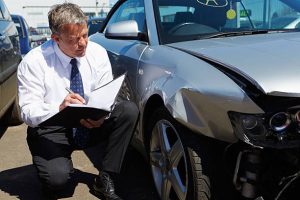 A Lawyer Can Review Your Policy and Build a Case on Your Behalf
If you decide to file a claim or lawsuit, you can choose to work with an attorney who will represent you and monitor your case so that it progresses appropriately. A personal injury lawyer Fort Lauderdale can also help you by:
Reviewing your insurance policy and explaining your legal options
Identifying any potentially liable parties in your case
Collecting evidence to support your case
Calculating the value of your damages
Representing you in all communications and legal appearances (e.g., negotiation meetings or court trial)
Law Offices of Wolf & Pravato Can Represent You in Florida
At the Law Offices of Wolf & Pravato, we treat our clients like family. We understand how stressful it might be to find your car damaged and not know whether your insurance will cover the costs to repair or replace it. When you contact our car accident lawyer Fort Lauderdale, we can review your policy and explain what legal options you have to pursue compensation. Call (954) 633-8270 to receive a free case review. If you also suffered an injury, we can look into whether you qualify for a personal injury claim or lawsuit.