As South Florida residents, it is extremely important to be well versed in hurricane preparedness as far as what supplies to have on hand, what to do before the storm comes and after it hits, and how to deal with the aftermath. It's more than just stocking up on water, batteries and canned goods — your top priority should be taking the necessary steps to keep you, your loved ones, and your home and business properties safe. After the unsuspecting devastation in parts of South Florida from 2017's Hurricane Irma, Our Florida Hurricane Insurance Claims Lawyer at Law Offices of Wolf & Pravato wants to make sure you are keenly aware of how to deal with your insurance companies should any of your properties experience any damages from a storm.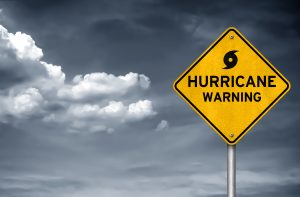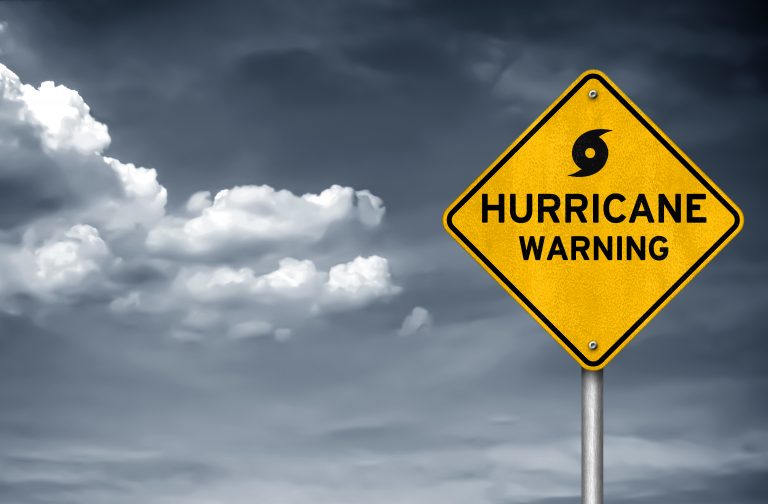 According to the National Weather Service, Hurricane Irma caused major damage in the "Florida Big Bend" in the form of widespread downed trees and power lines, road blockage due to fallen trees, power outages and trees falling on homes and cars. Over 6.5 million people were without power in Florida, and wind and rainfall were very powerful. These are the kinds of effects that may give you reason to file an insurance claim post-storm; however some insurance policies won't cover all of your losses, and some won't even cover wind damage if it occurred along with an event not included in the policy, such as flooding. This is why, before all else, it's important for you to know your homeowner's insurance policy inside and out. Know what is covered and what is not. You may be required to buy flood insurance if you live in a flood zone on FEMA's flood map, but a hurricane can still damage and cause flooding in areas that are not in a flood zone. Even if you are not required to buy flood insurance, it's still a good idea to get it, especially when you live in a state such as Florida where hurricane season rears its ugly head each and every year. There are too many instances where homeowners don't actually review their insurance policies until after damage has taken place when the policy is needed, and then find out they aren't covered for something. Don't put yourself in this position.
Insurance companies are bombarded with insurance claims after a hurricane, so much so that sometimes it causes them to delay, deny or undervalue some of these claims from its customers, often giving lower repair estimates and settlement offers than are rightfully deserved. This is where the team of respected and experienced lawyers at Wolf & Pravato come in. They can help with all of those denied, unreasonably delayed and underpaid claims, as well as bad faith dealing, structural and foundation repair claims, roof damage, water damage and toxic mold claims, and hurricane insurance disputes.
In the event that you have experienced storm damage to any of your properties in Fort Lauderdale or the greater South Florida area, and do not have adequate property insurance or your claims have not rightfully been taken care of by your insurance company, we at Wolf & Pravato, a leading personal injury law firm in Fort Lauderdale, can represent you in the effort to fight your denied or unvalued claim. The skilled personal injury lawyers of Wolf & Pravato will aggressively take the appropriate steps to represent your interests so you can secure the compensation you deserve. The Law Offices of Wolf & Pravato distinguishes itself because of decades of experience working with homeowners throughout the process of mediation, settlement negotiations, and other litigation matters. We will ensure that your insurance company is held accountable in your hurricane damage claim, and we are committed to providing the best results possible. Whether by trial or strategic negotiation, Wolf & Pravato wants its clients to be able to safely and quickly return to a normal life, which means their team will spend dedicated time providing tireless legal representation in every aspect of each and every client's case. Dealing with the aftermath of a storm, especially when it results in major damage to your home or business, can be a very scary and traumatic experience. Wolf & Pravato doesn't want you to have to go through this alone.
To ensure that your claim in handled properly and efficiently, you'll want to take the following steps after the storm damage has occurred. First and foremost, make sure to take photos and videos of everything that has been damaged so there is evidence, and contact your insurance company right away.  Then, in order to prevent further damage, make any small or basic repairs needed, and save any paperwork and receipts you have accrued from expenses and expenditures related to said damage. You should also keep a list of all your contacts with insurance representatives, as well as a list of all your personal property and furnishings. This will help the personal injury attorneys of the Law Offices of Wolf & Pravato to fight for your rights and get you the full and fair compensation you deserve.
Additional things to note when preparing for a hurricane is to know if you live in an evacuation area and if your home is vulnerable to storm surges, flooding and wind. There are many websites and Apps that track these local weather patterns and send alerts, and of course the National Weather Service is good to follow. The National Hurricane Center recommends checking hazard risks with FEMA's Map Portal and flood risks with the FloodSmart.gov portal, both great resources to have on hand in the case of a storm. The NHC also suggests making a list of contacts that can provide information or help when needed including emergency management offices; county law enforcement; county public safety fire/rescue; state, county and city/town government; local hospitals; local utilities; local American Red Cross; local TV stations; local radio stations; and your property insurance agent. Developing a plan of action, including putting together a basic supplies kit as well as emergency plans for your family members, pets, and boats, and considering location plans should you need to evacuate, will help you and your family to feel more confident about the situation.
Our goal at the Law Offices of Wolf & Pravato is to empower each of our clients with the knowledge needed to take the proper steps before, during and after a major storm. We want to help keep you safe and protected, and make sure that any damages are taken care of.
If you have experienced damage from a storm and have questions about a possible case, contact Law Offices of Wolf & Pravato at 954-633-8270 for a free consultation. Don't wait, call us. One call, that's all. You can also contact us online to schedule an appointment by clicking here.