Ford Motor Company has issued a voluntary recall of the 2015 Ford Mustang EcoBoost because under the right conditions extreme under body temperatures could cause damage to the fuel tank, the fuel system and the brake lines.
Obviously, a fuel leak could catch fire and become a serious risk to the health of the occupants. Ford isn't aware of accidents, injuries, or fires as a result of the problem.
The recall affects 19,485 Mustangs.  Dealers will replace the current Mustang fuel tank shield with a shield having better insulating capability, install thermal patches on the fuel tank and parking brake cable, and install thermal wraps on the fuel vapor lines.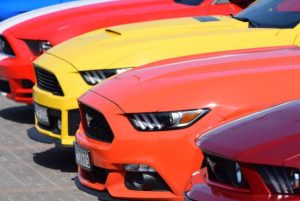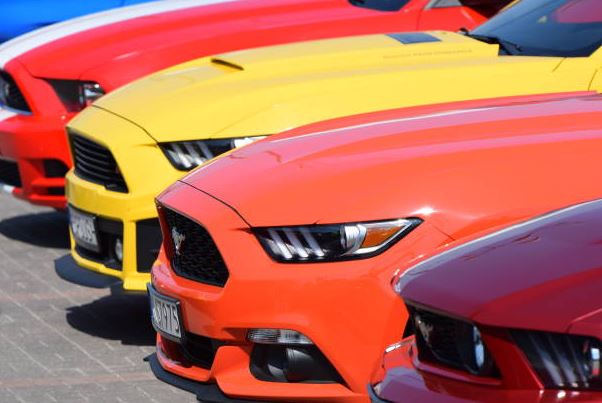 Owners will be contacted by Ford, but they can also call the Blue Oval's customer service line at (800) 392-3673 with questions.
In addition to this recall, they're also issuing a safety recall for a potential issue with electric power steering for the following models:
certain 2011-2013 Ford Taurus and Flex vehicles
certain Lincoln MKS and MKT vehicles
certain 2011-2012 Ford Fusion and Lincoln MKZ vehicles
certain 2011 Mercury Milan vehicles in North America
A total of 393,622 vehicles in the U.S. plus 25,000 more in Canada and about 4,000 in Mexico are involved.  If you have one of the affected vehicles, it's possible that the power steering system will fail while driving. If that should occur, the vehicle reverts to manual steering, which could increase the risk of a crash. Ford is aware of 4 incidents that might have been caused as a result of this problem.
Depending on the diagnostic, Ford will either replace the power steering gear or perform a transmission software update.
To see if your particular vehicle is affected and part of the recall, check out Ford's website, search Safercar.gov.