Motorcycle Accident Injury Lawyers in Florida: Protecting Riders Rights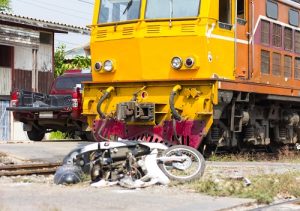 Motorcyclists have rights that must be understood and protected in the event of an accident. If a negligent vehicle driver injured you or someone you love, a personal injury lawyer can explain your rights. They will also explain the at-fault driver's responsibilities and help you request appropriate financial compensation. Compensation can include your lost wages, pain and suffering, medical bills, and more.
The role of motorcycle accident injury lawyers in Florida includes advocating for riders' rights, including the right to pursue damages from the at-fault party. Your fort lauderdale motorcycle accident lawyer will investigate your accident and take on the insurance company—big or small—on your behalf. While they fight for your rights and pursue your personal injury claim, you can focus on recovering from your physical and psychological injuries.
What Florida Laws Say About Motorcycle Riders' Rights
Motorcycles are a thrilling method of transportation. While some see them as purely recreational vehicles, motorcycles are also a regular mode of transportation for many. In Florida, motorcyclists have rights. According to Florida Statutes § 316.209, motorcyclists rights include:
The right to the full and unrestricted use of their lane of travel
The right not to be encroached upon by any other vehicle
Motorcyclists also have the right to:
Recover the same damages another vehicle driver would recover after an accident
Financial compensation if another vehicle driver's negligence causes an accident
If a Florida motorcycle injury attorney represents you, they will protect your rights and request the financial compensation you need and deserve to start rebuilding your life.
Your Attorney Will Explain and Comply With the Statute of Limitations
While injured motorcycle riders have the right to recover damages, you must file your lawsuit to recover those damages within the allotted time. Failing to meet the statute of limitations could lead the court to dismiss your suit immediately. In general:
Florida Statutes § 95.11(4)(a) gives you up to two years from the date of the motorcycle crash to file your personal injury lawsuit
Florida Statutes § 95.11(4)(e) gives you up to two years from the date of a loved one's death to file your wrongful death lawsuit
Advocacy for motorcycle riders' rights includes interpreting the law and applying it to your case. Your motorcycle injury compensation lawyer will identify any factors of your accident that may create exceptions to the statute of limitations. They will also explain the steps they will take to file your lawsuit on time and avoid the costly consequences of an expired filing deadline.
The Rights of Motorcyclists in Florida to Recover Damages
As an injured motorcyclist, you are entitled to have the responsible party whose negligence caused the collision cover your post-accident damages. Recoverable damages may include:
Physical pain and suffering caused by the injuries you sustained
Emotional distress caused by the accident's trauma and your injuries
All medical bills until you reach maximum medical improvement
All income loss related to your injuries and recovery
Property damage, including the damage or destruction of your motorcycle
Recovering from severe injuries, such as a traumatic brain injury or spinal cord injury, can take time and require extensive medical care. A motorcycle accident injury claim or lawsuit may help you recover the costs of care you will require in the future.
Motorcycle crash attorneys also advocate for families who lost a loved one in a fatal motor vehicle collision. If your family experienced the loss of a loved one, your  fort Myers motorcycle accident lawyer will explain your right to wrongful death damages, who can file this type of action, and who can benefit from a resulting financial award. Your damages in a wrongful death claim may include the following and more:
Funeral expenses
Medical expenses
Loss of household income
Loss of companionship
Loss of consortium
Your Motorcycle Injury Claim Lawyer Will Negotiate With the Insurance Company
Most personal injury cases conclude with an insurance settlement. Your  Miami motorcycle accident lawyer in Florida will negotiate with the insurer. This process can be daunting and stressful on your own. However, when your personal injury attorney advocates for a fair settlement, they will:
Collect evidence to prove the at-fault motorist's liability
Document the value of your injuries and related costs
Weigh the feasibility of each monetary offer you receive
Review each offer and send appropriate counteroffers
The final decision to accept or reject a settlement is yours to make, and your motorcycle accident lawyer will not usurp your right to do so. Instead, they will guide you toward a well-informed decision and advocate for the best financial outcome for you and your family.
Call (954) 633-8270 to Find Out How Our Law Firm Will Advocate for You
If you or someone you love was injured in a recent motorcycle collision, our legal team can help you file a personal injury claim or lawsuit. You have the right to hold the negligent driver responsible for your losses.
Learn more about the role of our motorcycle accident injury lawyers in Florida and how hard we advocate for the rights of motorcycle accident victims. Contact one of our case evaluation team members at the Law Offices of Wolf & Pravato to start pursuing fair compensation today.