Pedestrian accidents can be caused by a collision between a pedestrian and a car, truck, bike, bus or any other vehicle on the road. They can be a direct result of the negligence of the driver or pedestrian involved, as well as by unsafe road conditions even a hit and run.
How Can Pedestrian Stay Safe on the Boynton Beach Roads
If you or a loved one was hit by a vehicle while walking, the resulting injuries can be severe, especially since pedestrians have nothing to protect them from an impact. Depending on the details of your pedestrian accident in Boynton Beach, you may be entitled to recover damages to pay for medical costs, lost wages, and other losses.
During this difficult time, you do not have to go through the legal process alone. A Boynton Beach pedestrian accident attorney at the Law Offices of Wolf & Pravato can help with handling your case and pursuing the compensation you deserve. For a free consultation, call us today at (954) 633-8270.
Common Causes of Pedestrian Accidents in Boynton Beach
Drivers assume a duty of care when getting behind the wheel. They are responsible for driving defensively, avoiding pedestrians, and remaining alert at all times. When you decide to work with our team, we can determine what caused the accident and work those details into your claim.
Some reasons why a car hits a pedestrian can include: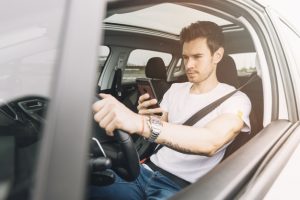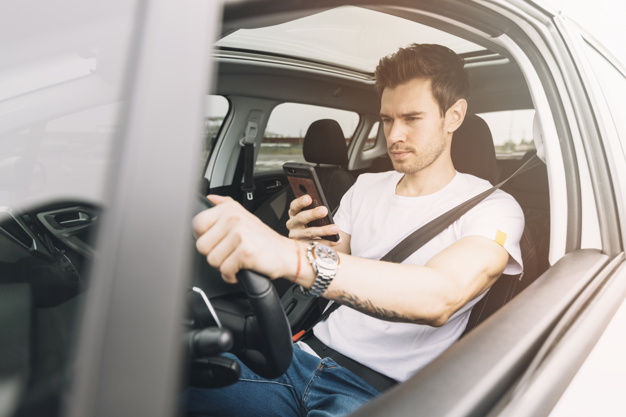 There are many other reasons why a motorist may cause an accident. A Boynton Beach pedestrian accident lawyer can work to gather evidence to support that the driver is liable for your injuries. Our Boynton Beach Pedestrian accident attorneys can investigate the details of the police report, check available traffic surveillance footage, and interview witnesses at the scene of the accident for more information. We will handle the legal process while you focus on your recovery. For a free consultation with a Boynton Beach pedestrian accident lawyer, call the Law Offices of Wolf & Pravato at (954) 633-8270.
Get Help from a Boynton Beach Pedestrian Accident Attorney 
The statute of limitations for filing a personal injury claim in Boynton Beach is four years from the date of your accident. However, depending on a variety of factors regarding your case, this timeline may vary. A pedestrian accident lawyer in Florida will listen to your account of what happened and determine how this timeline can apply to you.
When you choose to work with our pedestrian accident attorney team in Boynton Beach, some of the services that we can provide include:
Meeting with you or your family to discuss the details of the accident
Promptly initiating legal action
Gathering relevant evidence for your claim and piecing together an account of what caused your pedestrian accident
Filing complete documentation to the appropriate offices to meet certain deadlines
Negotiating toward a fair settlement offer
Representing your interests in the courtroom, if necessary
How Will Wolf & Pravato Help Me Win My Accident Case?
Pedestrian accident cases are typically governed under tort laws. In order to recover compensation for a pedestrian accident, you must prove that the person who caused the accident did so by acting negligently, carelessly or recklessly.  If you believe your accident was caused by hazardous road conditions, there can be additional requirements as well as limitations on when and how you may file a lawsuit against the authorities responsible for maintaining the roads.
In order to prove negligence, you will need to show that the driver who caused the your accident breached his or her duty of care and did not behave as any reasonable driver would have on the road.
Unfortunately, it is the injured party's burden to prove that negligence occurred. The law offices of Wolf & Pravato will look at police reports, expert witness testimony and photographs from the accident scene. We can also obtain footage from traffic cameras or any nearby security cameras. An experienced Boynton Beach personal injury attorney can help you to gather the necessary documentation and proof you need to successfully make your case.
Damages in Boynton Beach Pedestrian Accident Cases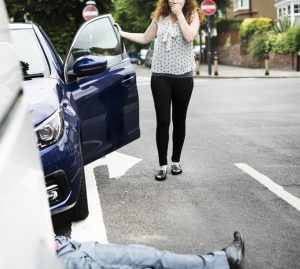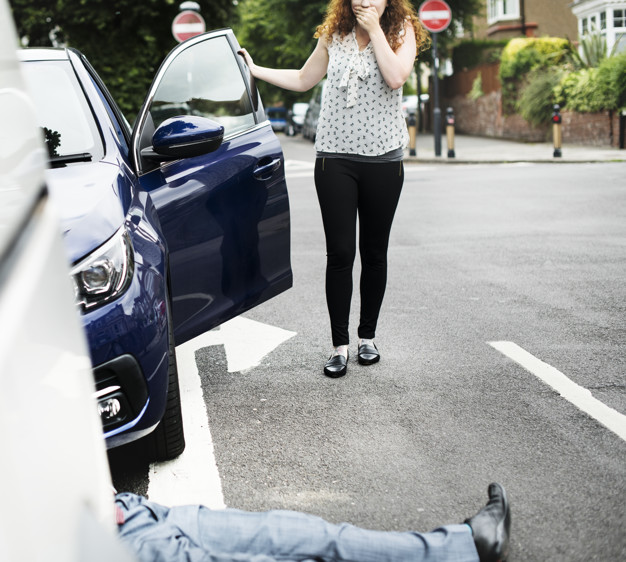 Boynton Beach has imposed no-fault rules for Florida car accidents, which means that your compensation and recovery may be limited unless your injuries fall within certain exceptions. Injuries that fall within these exceptions include those that are very serious, that lead to death, and that are life-long, debilitating or disabling. Disfigurement can also be considered a serious injury under Florida's no-fault rules.
When your injuries are not considered serious enough to allow you to recover damages outside of the no-fault system, you are then limited to collecting for your medical bills and lost wages. These damages will come from personal injury protection (PIP) coverage if you or someone in your home has insurance. The responsible driver's PIP coverage can also pay your damages in a pedestrian accident if you are not covered under any other PIP policies. Our Boynton Beach pedestrian accident lawyer understand these no-fault rules and can help you to make your claim.
If your car accident injuries are serious enough, you may collect additional damages for your accident, including compensation for pain and suffering. These damages can be obtained through an out-of-court settlement or through a lawsuit.
Call Our Boynton Beach Pedestrian Accident Lawyers
The experienced Boynton Beach pedestrian accident lawyers at the Law Offices of Wolf & Pravato have helped many accident victims to obtain justice and the compensation they need in order to help with recovery. If you have been involved in a pedestrian accident, Contact pedestrian accident Attorneys in Boynton Beach for a free consultation. Know your rights and get the compensation you deserve. Call today 1-954-633-8270.