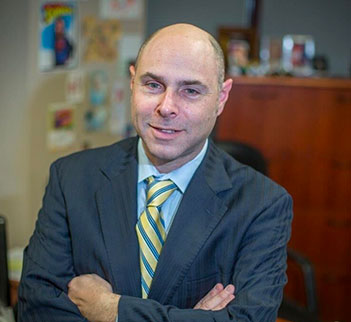 FT LAUDERDALE OFFICE
2101 W. Commercial Blvd. Suite 1500
Ft. Lauderdale, FL 33309
Phone: 954-522-5800
Fax: 954-767-0960
Brian Malamud is an Associate at Wolf & Pravato, and heads the firm's PIP Litigation Department. Brian has been aggressively involved in litigating PIP cases since 2002. He has consistently obtained favorable settlements, representing both medical providers and insureds alike. He has also litigated personal injury matters, in a variety of cases, including: Automobile Accidents, Slip and Falls, and other general negligence cases.
Born in Middletown, New York, Brian soon relocated to South Florida where he has since lived. He graduated with a Bachelor's degree in Psychology from the University of Florida, where he was a member of Sigma Alpha Mu fraternity. He is married and the proud father of a daughter and son.
MEMBERSHIPS AND ASSOCIATIONS
Brian is a member in good standing of the Florida Bar Association.
---
EDUCATION
Brian graduated from Nova Southeastern School of Law in 2001. He was in the top 25% of his graduating class, and achieved a Book Award for carrying the highest score in Constitutional Law.