Miami Personal Injury Attorney
MIAMI PERSONAL INJURY LAWYER
Have you been injured as the result of a Miami car accident? Has someone you love suffered a wrongful death due to the negligent acts of another? In Miami and South Florida, you may be entitled to compensation from the motor vehicle accident you suffered. Not every accident requires a personal injury lawyer, but you have the right to seek legal counsel and discuss your personal injury case with personal injury lawyers in Miami.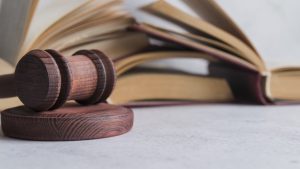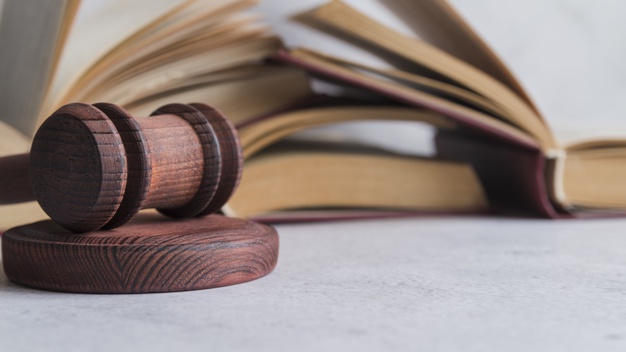 At the law offices of Wolf & Pravato, our Miami personal injury lawyer may be able to help. Our lawyers have been designated Lifelong Members of the Multi-Million Dollar Advocates Forum- meaning they've won multi-million dollar verdicts for their car accident clients in court. Our team believes that every resident of Miami deserves fair legal representation especially in the case of a wrongful injury. We will work tirelessly for you and give you the highest quality of service we can deliver.
How Will The Miami Personal Injury Lawyers From Wolf & Pravato Help Me Win My Case?
Wolf & Pravato's experienced trial lawyers will provide a free consultation and first attempt to achieve a fair settlement for your case, medical bills and your personal injury claim. However, if the opposing party is not willing to agree to just compensation for your injury, we will not hesitate to take your case to court and litigate on your behalf. Settlement negotiations often go in our favor because the opposing party knows we're not afraid to take it to the courtroom
Other lawyers may be nervous and will do all they can to avoid a trial, and may compromise for a lower settlement for you because of this. But our Miami personal injury lawyer won't back down from what you deserve.
Our Miami Personal Injury Attorneys Offer Personal Attention – From Start to Finish
The experienced Miami personal injury attorneys and support staff at the law office of Wolf & Pravato offer personalized attention for each and every case we take. We will thoroughly go through all the details in order to see the big picture of what transpired. We will also inform you of your rights and all of the legal remedies available to you.
Our Miami car accident lawyer offer advice and legal assistance in collecting the necessary car accident evidence that can be used in support of your case at the negotiating table and during proceedings in a Court of Law. In order to do this, we will review any and all Miami car accident police records and talk to the officers present at the scene of the car accident.
Our personal injury lawyer in Miami will interview any car accident witnesses who were at the scene of your automotive accident, review footage from traffic cameras and check if your car accident was caught by any security cameras from the nearby buildings. Our Miami personal injury attorneys will also review any other car accident documentation or evidence pertinent to your accident in order to build as strong of a personal injury auto case as possible.
We Use Research, Fact Finding and Accident Reconstruction Experts
We may employ an accident reconstruction expert to investigate the Miami car accident site and perform situational analysis, measure skid marks, review damage to vehicles, and any other objects that can give us an idea as to what happened and who should be held liable for your car accident injuries and pain and suffering.
We Will Identify the Liable Parties to Get the Compensation You are Entitled To In Miami
After our personal injury lawyers in Miami identify all parties responsible for your car accident, we will fight to achieve the financial compensation that you deserve for:
Medical expenses- past, present, and future estimations
Post wages- past and present
Loss of future income
Pain and suffering, physical and mental
Emotional damages and loss of companionship
Any other relevant losses
Liability isn't always limited to a single person. If you were in a car accident where the other driver ran a red light, the other driver can be held responsible for his actions. Additionally, if he were running an errand within the scope of his employment, his employer may also be liable for his negligence.
Likewise, if you were injured by a nurse who administered the wrong medication, the nurse can be held liable along with the supervising physician. if that doctor could have prevented the car accident incident.
Miami Personal Injury Lawyers
The Law Offices of Wolf and Pravato has an office in Miami. Their law firm can help car accident victims. They handle a variety of accident and injury cases, including but not limited to:
Negligence Security
Negligence of Daycare Provider
Misdiagnosis
Emergency Room Errors
Tire Defects
Auto Defects
Aviation Tragedies
Mesothelioma
Maritime Worker Injuries
Repetitive Stress Disorders
Swimming Pool Accidents
Catastrophic Injuries
Automobile Accidents
Hit and Run Accidents
Distracted Driving Accidents
Drunk Driving Accidents
Defective Products
Public Transit Accidents
Often, an insurance company may try to pressure you into signing a settlement acceptance form right away. This is usually a way for them to not include various parts of your compensation benefits that you may have overlooked, and to lock you out of ever filing a claim in the future.
For Your Fair Compensation Contact Our Miami Personal Injury Lawyer
Don't sign so fast- it's your right to talk to a Miami personal injury lawyer first and make sure you're not missing out on any important compensation, no matter how large or complicated the case might be.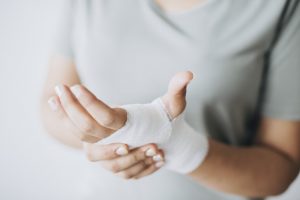 Unfortunately, insurance companies aren't in business to give generous sums of money out to every victim- they're in business to make profits of their own. They already have large and extensive legal teams. We have years of experience helping people who have been taken advantage of and winning the money they deserve.
Contact Our Personal Injury Attorneys For More Help
Even if you do not think your injury is serious enough to go to court, or you are unsure if you want legal representation, we encourage you to reach out to us, and you'll receive free legal advice. Contact the law offices of Wolf & Pravato today to schedule a free, no-obligation, in-person consultation (if you are in Miami, or anywhere in the South Florida area), or a phone consultation with our capable Florida personal injury attorneys at 1-954-633-8270.
Police Stations Serving Miami, FL
Miami Police Department
400 NW 2nd Ave.
Miami, FL 33128
1701 NW 30th Ave.
Miami, FL 33125
1000 NW 62nd St.
Miami, FL 33150
Hospitals Serving Miami, FL
Mercy Hospital
3663 S Miami Ave
Miami, FL 33133
University of Miami Hospital
1120 NW 14th St.
Miami, FL 33136
University of Miami Hospital
1400 NW 12th Ave.
Miami, FL 33136
Select Specialty Hospital – Miami
955 NW 3rd St.
Victoria Center
Miami, FL 33128
Westchester General Hospital
2500 SW 75th Ave.
Miami, FL 33155
Courthouses Serving Miami, FL
Miami-Dade County Courthouse
73 W Flagler St.
Miami, FL 33130
Family Court Services
175 NW 1st Ave. #1503
Miami, FL 33128
Federal Courthouse
301 N Miami Ave. #150
Miami, FL 33128
CONTACT TODAY
If you or a loved one has been the victim of negligence or misconduct, please do not hesitate to contact among the best attorneys in South Florida at Wolf & Pravato today to receive expert guidance about your legal options, as well as a free and confidential case evaluation.
(954) 633-8270
Miami Personal Injury Lawyer